Quickbase Release Notes February 2020
Enhanced Existing Features:
This February there was an update to how many text values the combined-text summary field could hold. Originally placed at 50 characters, it can now contain up to 150. This can allow for better summarization when there are many text values related to any record. For more information about Combined Text Summary Fields see our other Knowledge Base Article.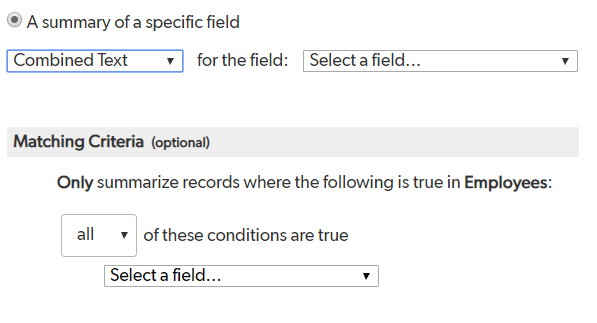 Early Access:
Both Quick Base Pipelines and New Table Report functionality are still in early access at this time. You can sign up for early access to Pipelines here, or you can review the Pipelines feature at Quick Base. The New Table Report experience provides a modernized interface to view, filter, sort, and group Quick Base data. You can sign up for early access to this feature here.
Bug Fixes:
There were several different fixes in Quick Base in February. A number of them deal with issues involving creating a sandbox. Another dealt with mobile device search functionality that will now search through the report that is displayed rather than all fields in the table.
To read in more detail about the entire January release and see the full list of issues fixed, click here!
---