Quickbase Pipelines: Connecting with Salesforce
Quick Base Pipelines:
Connecting with Salesforce
In 2020, Quick Base purchased a product called CloudPipes and released a built-in tool called Pipelines. It's a great way to integrate multiple systems and automate different actions in sequence once certain conditions are met. In this article, we will be looking at how to connect Pipelines with the Salesforce CRM platform.
From creating Pipeline that will update data in both Salesforce and Quick Base, to searching out the correct Opportunity or Contact in Salesforce from Quick Base, using both Salesforce and Quick Base together is now better than ever!
Begin by going into "Manage my account" on your My Apps main page and navigate to the Pipelines tab.
From there scroll down to the Salesforce channel and click the slider on the right to turn the channel on.

Note: If you do not have access to the "Manage my account" option on your My Apps main page, contact your Realm or Account Admin about opening the Salesforce Pipeline channel.
Once an open channel has been confirmed, go to the Pipelines tab at the top of your window and select "Create new Pipeline". Scroll down the list of channels on the right-hand side of your screen and select Salesforce then click the "Connect to Salesforce" button.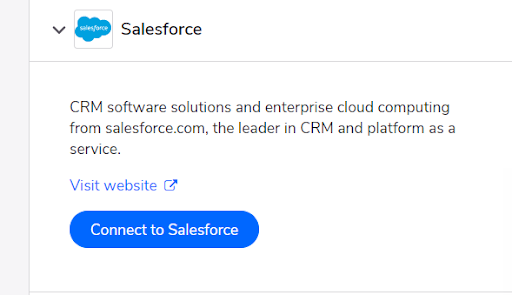 If you are not already logged into the Salesforce account, you will be prompted to log in, and then you will need to authorize the connection to the Pipelines.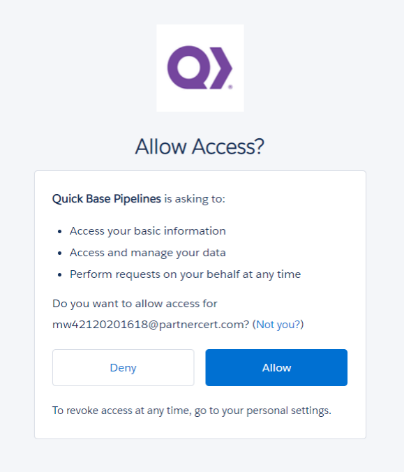 Note: Quickbase is only able to connect Pipelines to a single Salesforce org. Once a Pipeline connection is authenticated and authorized, every subsequent Pipeline created will use that channel and only that channel. Connecting to a different org may disrupt any previously created Pipelines.
After a connection has been authorized the list of options for creating the pipeline will appear. These are similar to other pipeline actions and triggers for a Quick Base connection with one major difference. When querying several objects, or a filtered single object, all queries must be written out in the SOQL format in order for the Salesforce org to properly read the data.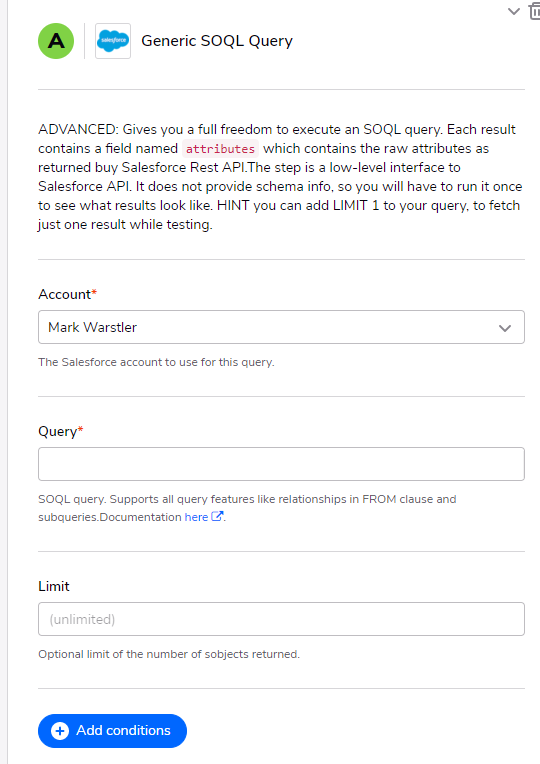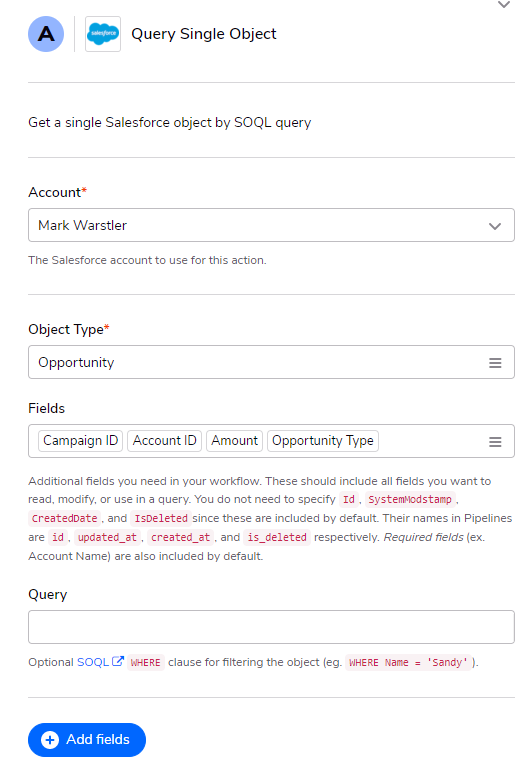 For more information about how to correctly write out SOQL queries, follow the links below!
http://www.salesforcegeneral.com/introduction-to-soql/
https://developer.salesforce.com/docs/atlas.en-us.soql_sosl.meta/soql_sosl/sforce_api_calls_soql.htm
Once the proper queries have been declared, you are ready to go on into more steps of the Pipeline and configure nearly any kind of automation that you like!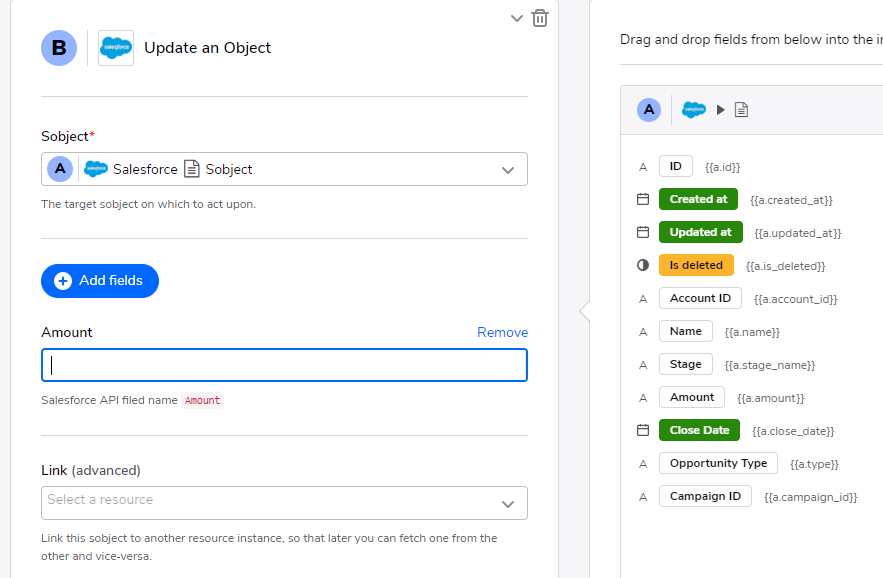 There is a multitude of possibilities on how to use Pipelines to streamline your workflow using Quick Base connected to your Salesforce org.
A good use case would be in using a Pipeline in conjunction with a Quick Base connected table that is getting data from a Salesforce org. The Pipeline could read the data and any updates from the connected table, then update the records in Salesforce accordingly.
Another example would be having a Pipeline that would automatically update any Knowledge articles about Salesforce into Quick Base as help files or training tips.
Being able to search records in both Salesforce and Quick Base just became much more efficient with Quick Base Pipelines.
---