Changing the Record Title Seen on Forms | BEGINNER
The Record Title appears in the header section of any given table and is used to identify the record you are viewing. By default, the title will display the Record ID#. This can be useful for some tables, but more often than not, you will want to display more relevant information about the record.
---
How to change the Record Title:
From the table you want to update, navigate to Settings > Advanced Settings and scroll to Identifying Records > Record Title
To pick a new field for Record Title, click the "This field Select a field…" radio button and choose the field you want to use. In this example we will be using Article Title.

Click Save to update your changes. When you go back and view a record you will see the updated title.
Before: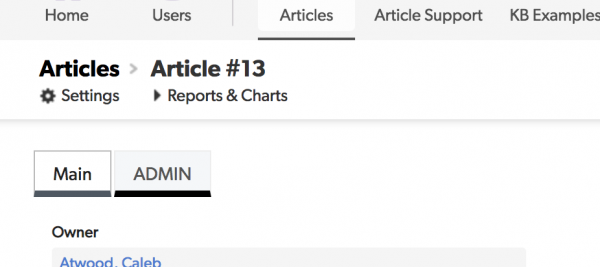 After: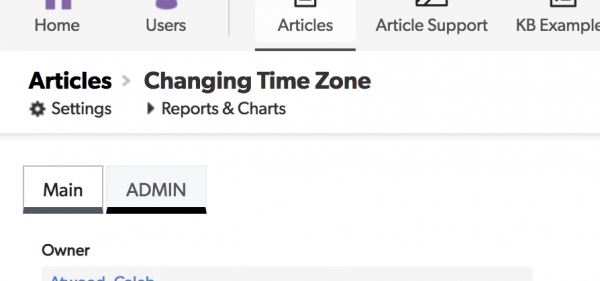 ---
For more on customizing application preferences, take a look at our article about Updating the Default Table Home Page and Default Report Columns.
---
---