Quickbase Release Notes: Pipelines
Introducing Pipelines for Quick Base:
In the last week of February 2020, Quick Base officially launched the Pipelines feature. This now allows an automation process throughout your Quick Base realm to be connected to other third-party systems with both the ability to add or modify records both in and outside of Quick Base.
Pipelines Access:
There are two ways for Users to be able to build and implement Pipelines. One way is for the Realm Admin to allow everyone that has access to the realm to also have access to Pipelines, which can be selected in the Permissions tab of the Account Management.

The other is to specify exactly which users can or cannot use Pipelines. This can be also be selected on the same tab.

Pipeline Channels:
There are many different outside systems and platforms called "Channels" that Pipelines can connect to. Some of these Channels need to be activated and authenticated (authentication requirements vary) before they can be selected for use in any Pipeline. Channels can be turned on or off on the Pipelines tab of the Account Management page of your realm.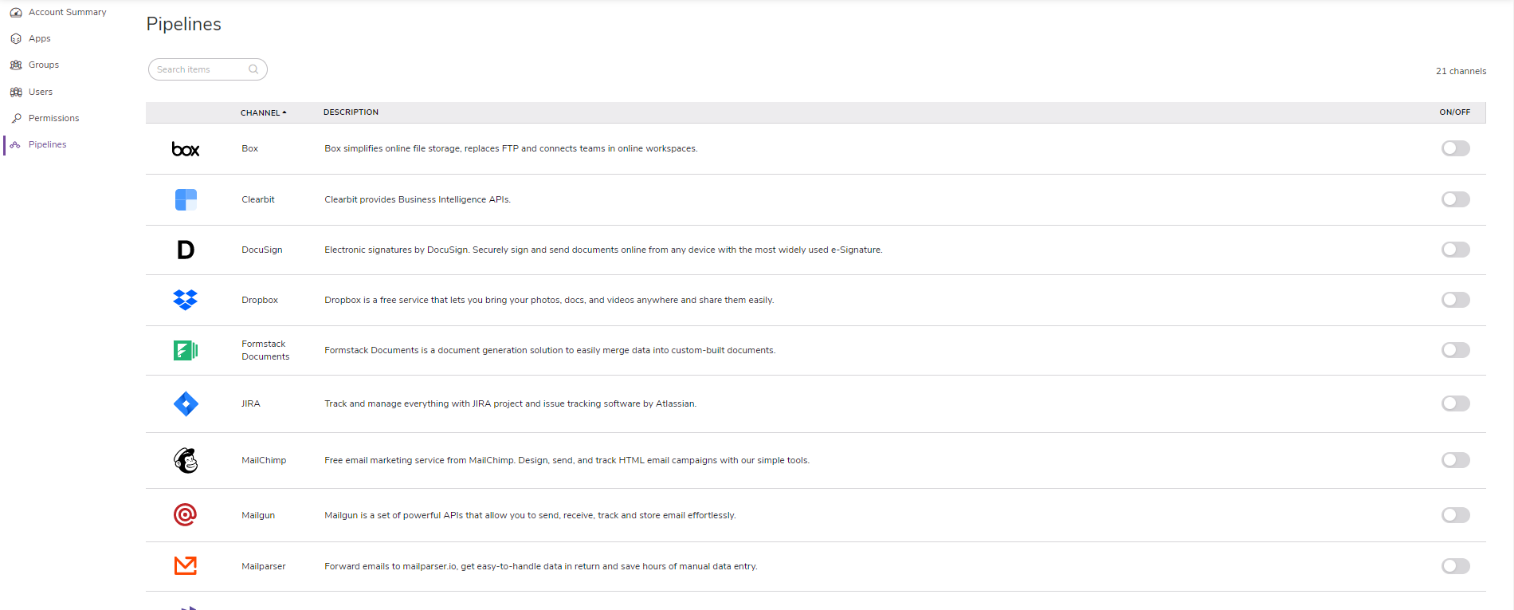 The Channel for Quick Base is automatically turned on for all realms, but it does require an authorization through a User Token to be used. You can read more information about User Tokens from our Knowledge Base Article.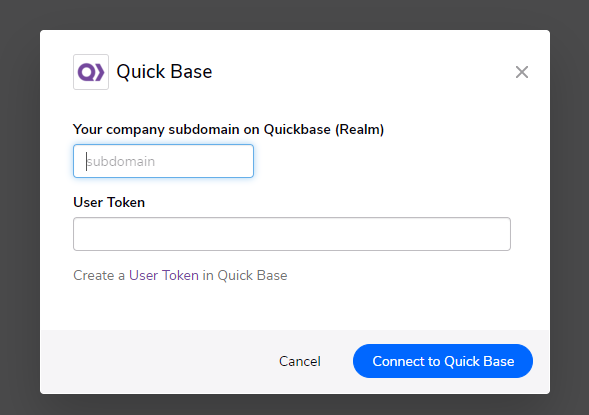 Note: Channels may only be connected to one source at a time. Changing any connection may result in errors for any previously made Pipeline!
Creating Pipelines:
There are a multitude of ways to create and customize your Pipeline. To begin, start with selecting the Pipeline tab at the top of your page. After that, click the "Create a Pipeline" button on the Pipelines page.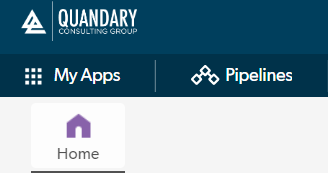 You can select and open any of the Channels from the list on the left-hand side, then select the action you want to start with.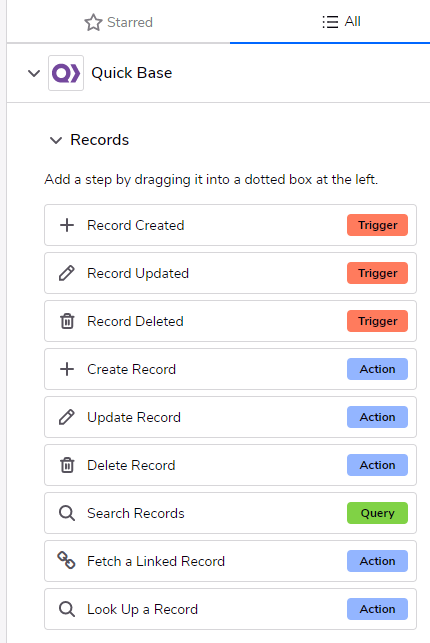 Drag and drop the action where it says to start on the page and complete the process of you Pipeline from there. Once a Pipeline is complete, you may either have it activated on a trigger, or schedule a time of day when it should run automatically.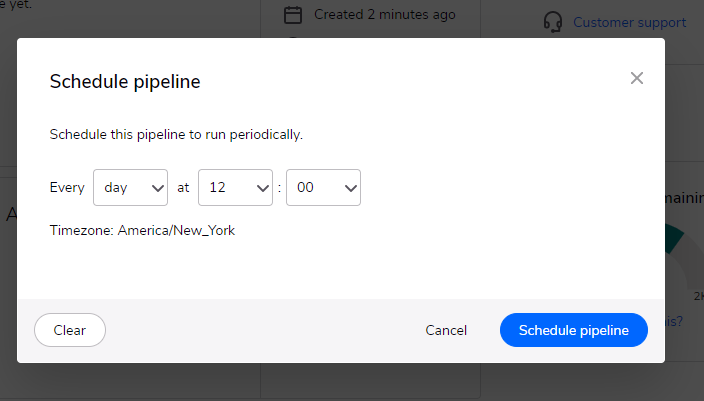 Step Limit:
Currently, Pipelines has a "Step Run" limit of how many steps can run per month or year. You may want to consider increasing this amount if you are planning on creating many Pipelines with multiple steps involved. Contact sales@quandarycg.com about how much the step limit may need to be increased.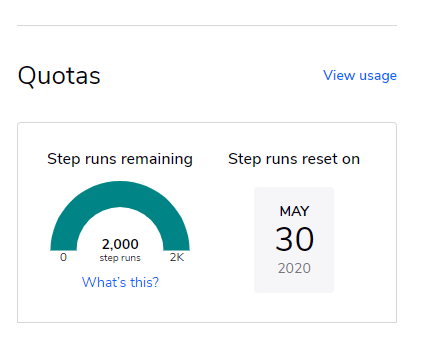 For more information about Quick Base Pipelines, you can click here to read the Quick Base help pages.
---