Quickbase Community Reacts To New Visual Builder
In late March 2019, Quick Base released a new Visual Builder that has the community buzzing. The builder includes a drag and drop feature, which makes building applications more visually stimulating. For more details about the specifics of the update, read our release summary article here.
Jon Arias, a Quick Base product manager held a Reddit style, A.M.A. about their new app. A.M.A. stands for "Ask Me Anything", and traditionally starts with the sentence, "I am a _____, ask me anything." So, the Quick Base product manager offered up his expertise to his community, and as it turns out, people had more comments than questions.
Here are the main take-away's from that AMA:
We like it. We want more of it.
Some users commented on how they liked the visual builder, calling it, "quite fun" to build with. Moreover, the theme we noticed is that they want to see more of it! Many agreed that in addition to the app builder, they would like to use that new drag and drop building capability with the form builder as well. Jon Arias assured users that "Forms are on our radar for a future face-lift". We will be keeping an eye out for those enhancements!
The lack of specific questions about the Visual Builder may be an indicator of how well-thought out it is. Knowing the origin story of the Visual Builder, this is no surprise. The update was actually the brain-child of a team of innovative employees who won their internal Hack-a-thon last year. Quick Base had teams compete to present ideas to improve their software. Since these employees actually use Quick Base themselves, this was an opportunity to solve their own problems, as well as the problems of their users. In the end, the winning team had designed the new Visual Builder, which explains its intuitive design.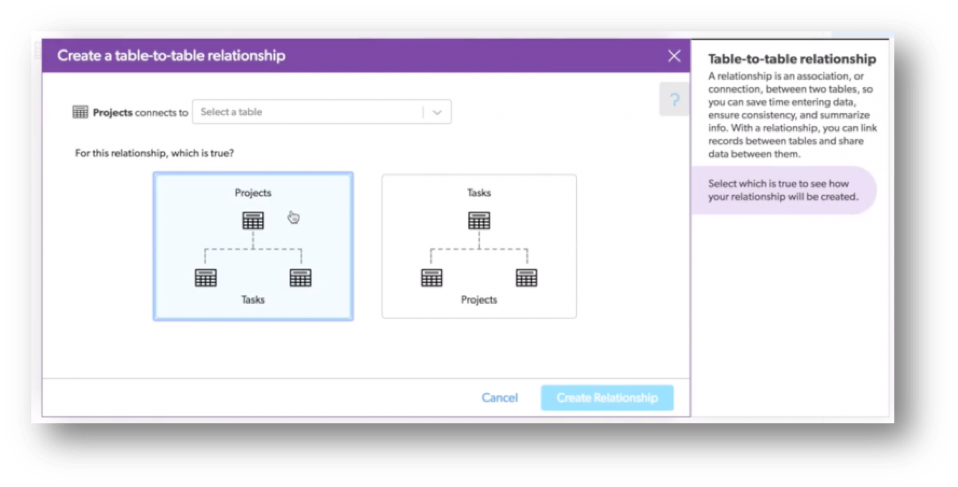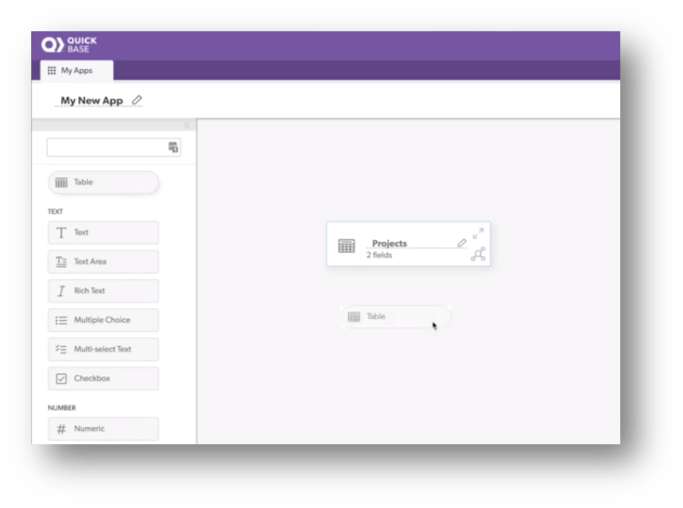 What other updates are coming?
More capabilities will be added to the Visual Builder in the future. There will also be additions to a new settings panel, that will help with builder navigation. Quick Base is now accepting early access participants. If you would like early access to this feature, you can make a support case to request access to it during the building phase.
While Quick Base relies heavily on their community's feedback, they also have set plans for their next renovations. They are planning to add support for: look-ups, summaries, connected tables, import, and a formula editor.
What's up with all the warning messages?
Finally, a practical question was asked. One user asked about why he was receiving a warning message every time the data type was changed. Jon explained, the error message was an attempt to warn users who changed their data type late in development. Since the error message pops up for newly created fields as well, he admitted that it is a bit "overzealous". As it turns out, this is a way to protect their users' precious projects because changing the data type toward the end, could have a large impact on the app being built (which is what the warning message entails). Jon assured us that they are working on ways to suppress this message for low-risk and new fields.
Overall, people seem to like the new Visual Builder, and are excited for what's to come! Since there were more excited comments than questions, it seems the new builder has lived up to the hype, making concepts like tables and relationships easy to understand.
To read the original AMA-style article, click here.
---
Follow us on Facebook, Instagram, Twitter, and LinkedIn!
Want a custom project management tool built? Sign up today for a free trial of Quick base.
If you want help with your app, get a complete audit of one of your Quick Base applications for $100.
---