Creating a new Dashboard | BEGINNER
For information about what/why to use Dashboards, please reference the article titled What are Dashboards.
As you refine/expand your app, you'll want to maintain functionality by creating and managing new Dashboards. Early on – you may only have one dashboard for everyone, but as roles and responsibilities diversify, you will need to create new ones to tailor each roles' dashboard to meet their specific needs.
Some common scenarios that you might encounter where a new Dashboard would be beneficial are:
✓ You have several roles that need specific views and reports for when they log in
✓ Setting up Executive / Admin only reporting views
✓ Tailor more advanced workflows for specific users and roles
EDITORS NOTE: Creating new Dashboards is an admin-only setting, available only to those with Administrator user access.
To set up a new Dashboard,
Navigate to the application home page, select the 'Settings' gear icon from the upper left corner under the 'Home' icon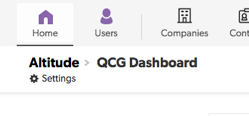 Select the link for 'Pages' in the middle column.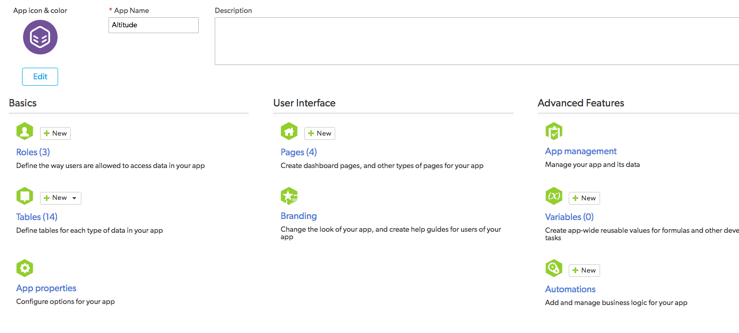 SFrom 'Pages', select the 'New Page' button from the upper right corner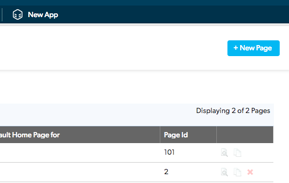 You will be presented a modal window confirming what 'type' of page you want to create. In Quick Base – Dashboards are synonymous with 'Home Page', which is the default option selected when this modal pops up.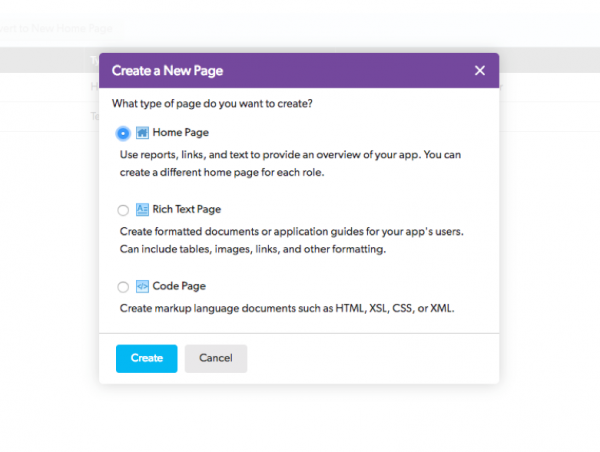 By hitting create, a new dashboard will be created, you will be re-directed to the set-up page for your new dashboard, and you can start configuring what you want on your brand-new dashboard
Click here to read about adding reports and charts to your new dashboard to start making it functional
---