How to Design a Fool-Proof Procurement Strategy [9 Steps]
For the longest time, procurement strategy was about developing adversarial relationships with vendors in zero-sum games to drive down expenses, no matter the cost.
That's changed.
Instead, more businesses now see procurement as a strategic part of their business mission. And they're developing robust procurement strategies focused on building mutually beneficial relationships with vendors. The end result is a more resilient supply chain and a more competitive business.
So, how do you transform sourcing and purchasing in your business into processes that give your business the edge?
In a market where disruption is the new norm, you need to know how to build a fool-proof procurement strategy that leverages the purchasing power of your organization to secure stronger vendor relationships while setting up systems designed to give you deeper insights.
Here's how to make that happen.
What Is a Procurement Strategy?
A procurement strategy is a long-term plan designed to align your organization's entire procurement processes with the overall goals of your business while simultaneously reducing costs and ensuring supply chain stability.
The most effective procurement strategies are based on strong procurement management principles. And they focus on fostering mutually beneficial, long-term relationships with vendors with ensuring the needs of all parties (the business, the suppliers, and the customer) are met.
Every successful procurement strategy focuses on these components:
Maximizing cost reduction without compromising on quality.
Ensuring the end customer gets the best price for their goods and services.
Designing strong, mutually beneficial vendor relationships.
Examining vendors to ensure ethical, sustainable sourcing.
Analyzing supply chain risks to avoid unnecessary disruption.
Providing accurate demand forecasting.
Evaluating KPIs to gauge performance and shift strategy.
Informing leadership of new opportunities.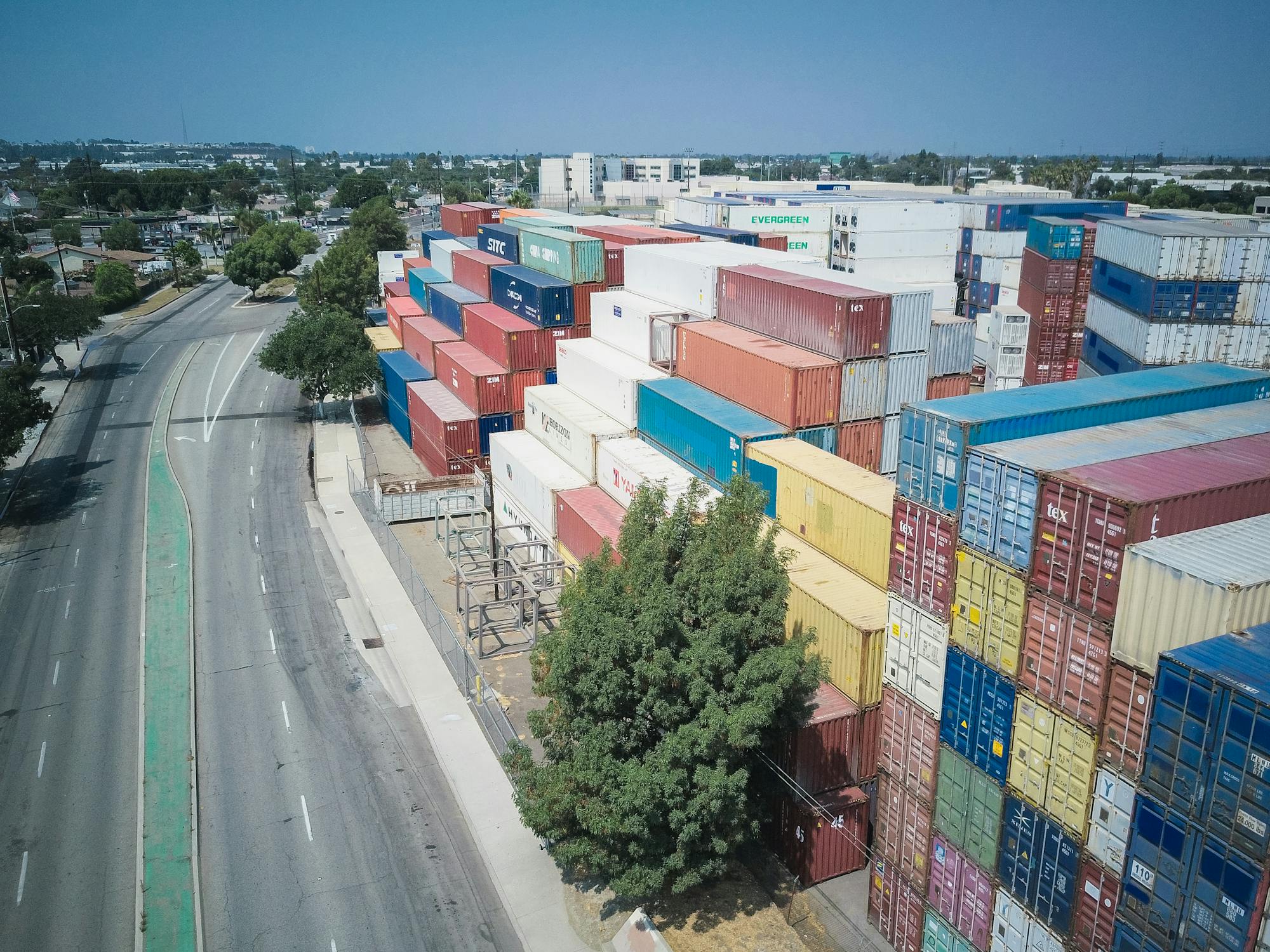 Procurement Strategy Benefits
Let's start with cost. Without a strong procurement strategy in place, waste in your business will rise.
Bulk order discounts, consolidated shipping, and early invoice payments are just a few cost reduction benefits you receive when you work with approved vendors.
Without a procurement strategy in place, you'll have more maverick (unapproved) spend. These ad hoc purchases will ruin your budget, forcing you to miss out on the cost-saving benefits found in vetting and negotiating long-term relationships with vendors.
And when maverick spend can make up 80% of a company's total spend, those missed opportunities quickly add up. So, you'll burn through your budget and spend more than you need on goods and services.
Instead, every purchase in your organization needs to be a part of a larger overall strategy. By working with approved vendors, you can put the weight of the company behind purchases, consolidate orders, reduce fees, and even get deep discounts on bulk orders.
But, it goes beyond procurement cost savings.
Not having a procurement strategy in place drastically (and unnecessarily) increases your exposure to risk. Unapproved vendors may be involved in unethical or unsustainable sourcing and practices.
In a world with increasing transparency and accountability, the lack of a clearly defined procurement strategy in place could cause irreparable damage to the reputation of your business.
Finally, you may get goods and services that are of poorer quality or delivered sporadically. Without a procurement strategy in place, you have no way to vet vendors and establish clear expectations in contracts you can enforce.
You also have no historical data to track vendor performance. Poor quality products, weak services, and delays in distribution can create bottlenecks in your business that can potentially damage your customer and client relationships.
How to Create a Procurement Strategy
The most effective procurement strategies are data-driven and look for ways to leverage your supplier relationships to achieve business goals.
Your procurement strategy must also work within the guidelines established by your procurement management framework and within the existing infrastructure of your organization.
Follow these simple steps to build a successful procurement strategy.
Note: before developing your procurement strategy, you'll need to have a strong procurement management foundation in place.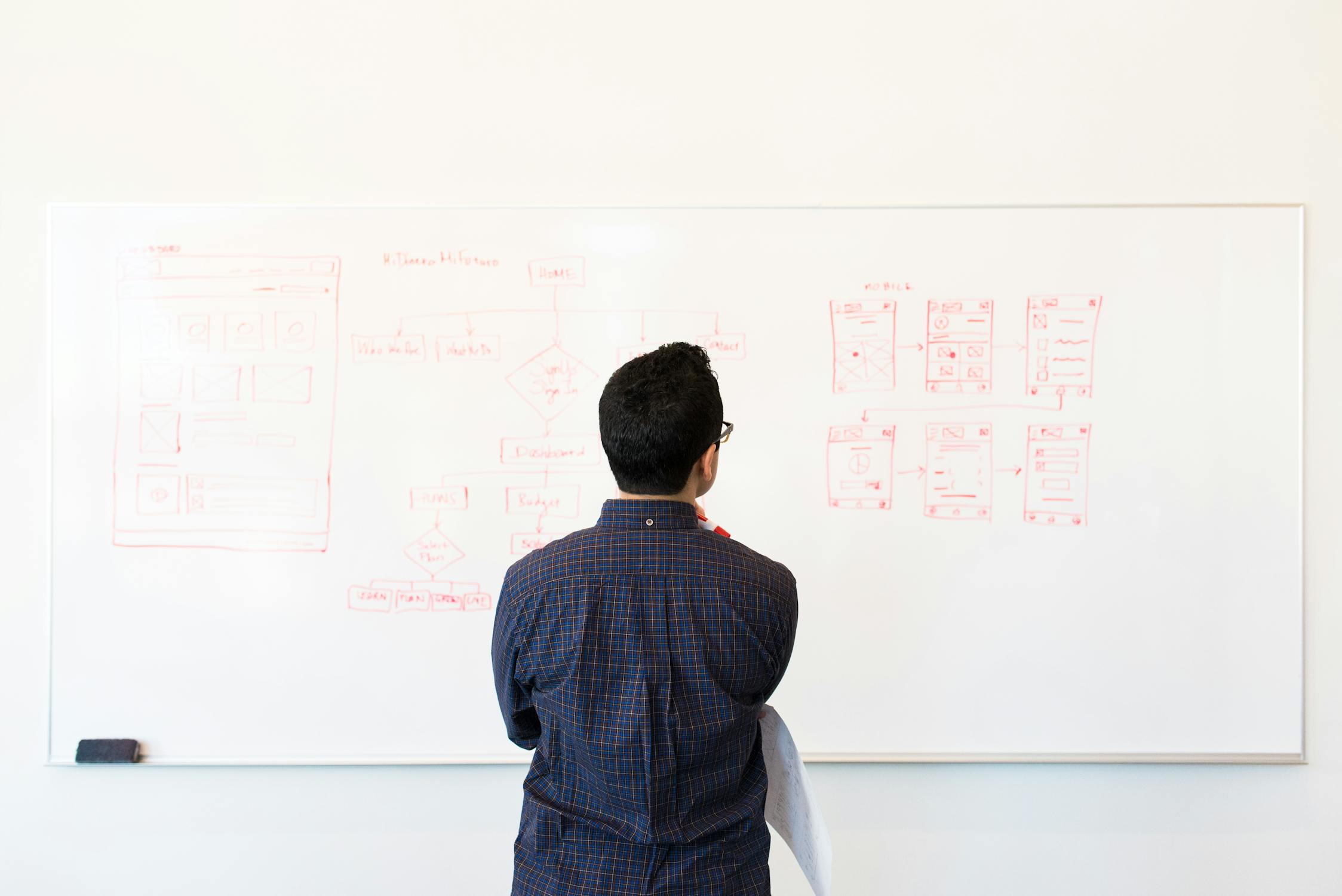 1. Review Your Business Goals
Your procurement process should support your organization's main goals. It should never run against the overall business strategy. Start by reviewing your company's goals and its mission. After, make sure you plan within that framework.
2. Analyze the Situation
Review the state of your existing procurement process. Whiteboard your workflows and processes. Review your data. Analyze your vendor relationships. You're looking for strengths and weaknesses.
You also want to evaluate your company's current expenditure. Dive into spending habits and look for areas where you can reduce or eliminate costs. And use your initial findings as a baseline to gauge the success of your procurement strategy.
3. Examine Procurement Solutions
Procurement is a complex web of processes and workflows that grows more intricate as a business expands. As your procurement process becomes more complex, it becomes increasingly difficult and time-consuming to manage manually.
Your organization cannot compete if it still heavily relies on manual processes and workflows. Automation is the key to success. Luckily, you don't need to burn through your IT budget trying to reinvent the wheel. Instead, you have two great options: Turnkey Procurement Software Solutions and Custom Applications Built-in Low Code.
Turnkey Procurement Products: Off-the-shelf solutions that provide a range of features designed to automate several procurement workflows. From invoice automation to vendor management, these one-size-fits-all products help streamline procurement quickly.
Custom Low Code Procurement Applications: Low code empowers businesses to rapidly design custom applications and integrations using a drag and drop interface. Using these SaaS platforms, you can get the applications you need in a fraction of the time and for a fraction of the cost compared to traditional application development.
Either way, you'll need to invest in better systems if you want to leverage your procurement process as a strategic asset. Otherwise, your procurement strategy will be limited to (at best) surface-level cost-cutting strategies. And you can only eliminate and consolidate so much before you negatively impact your business.
4. Asset the Market
Any strategy you design needs to look beyond your business. With better systems in place, you need to evaluate your supply chain and collect market insights. The goal is to identify trends and potential shifts in both customer demands and supply chain logistics. (Again, this is where having the right tools makes the job easier.)
Tracking changes in supply chain trends and customer data will provide better insights that can help your business rapidly adapt in a constantly shifting marketplace.
For example, demand forecasting and inventory monitoring will help you adjust sourcing strategies to ensure your business has what it needs to continue to meet customer demands.
In short, you need to know where the market and your customers are heading. Once you know that, you can start planning how your procurement processes can ensure your business can support them on their journey.
5. Develop the Strategy
With your framework, tools, and insights in place, you can build a strategic map that connects the needs of your customers with the goals of your business.
Your strategy needs to be comprehensive. It should cover everything in your procurement process from maintaining vendor relationships to managing tail spend. The more robust and detailed it is, the more effective it will be.
Successful Procurement Strategies Prioritize:
Cost Reduction
Responsible and Ethical Sourcing
Risk Management
You also need to determine what procurement KPIs you'll use to gauge success. And you'll want to keep the overall strategy simple and easy to follow.
Don't be afraid to delegate work. With a self-service portal, for example, your vendors can manage their own profiles and keep their data accurate. By delegating that work to your vendors, you have more time and resources for other tasks.
You should avoid getting stuck in the trap of cleaning up historical data. It tends to be a time- and resource-intensive process that can cause more problems than solve. Instead, focus on gathering and storing new, actionable insights.
Finally, your procurement strategy should prioritize process improvement. Look to automate manual processes. And build out workflows that have the best interests of your customers and your team in mind.
6. Design SMART, Achievable Goals
Your procurement strategy should help you achieve realistic goals. SMART goals are just that: Specific, Measurable, Achievable, Relevant, Timely. With clearly defined, realistic goals and a way to gauge success, you can quickly measure how effective your procurement strategy is.
7. Analyze Risks
Analyzing risk in your procurement process is crucial to maintaining the resilience of your supply chain. You can never remove risk completely, but you can manage it.
The pandemic exposed just how fragile the supply chain is. Government instability, natural disasters, price fluctuations, there is a multitude of outside influences that can shut down procurement in your organization.
Your procurement strategy should recognize these potential threats and have plans for mitigating their impact on your business.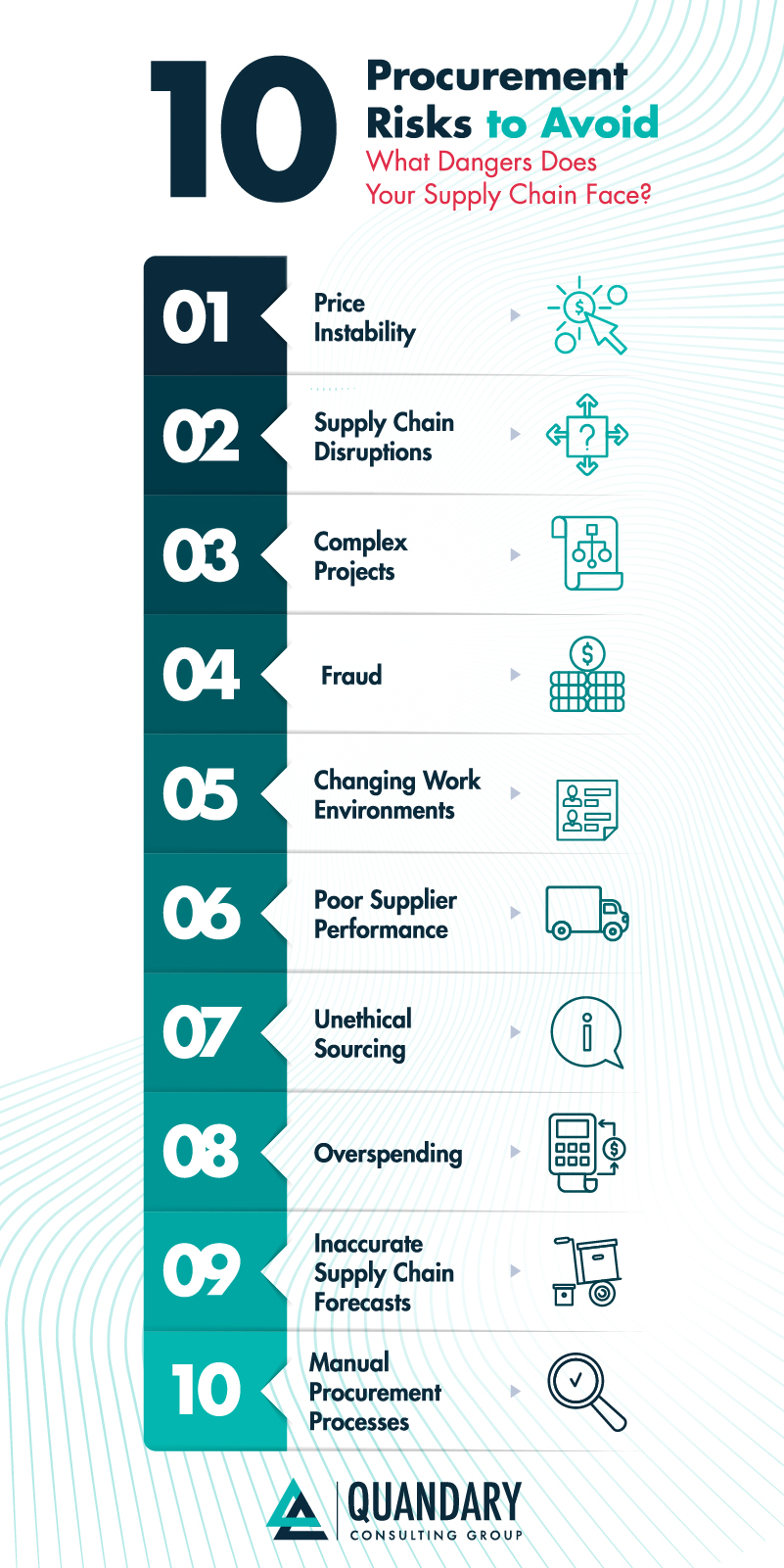 8. Implement and Manage the Strategy
When it comes to rolling out your procurement strategy, you need to be tactical. Successfully deploying a new procurement strategy involves exceptional project management and stakeholder management skills.
You need to start by discussing your plan with key decision-makers. Any drastic shift in how your organization functions will require top-down support. You'll need to successfully navigate change management.
That means speaking to team members, vendors, and other players that your procurement strategy will impact. You want buy-in from these key players.
They'll need to be ready to use the tools you invest in and follow the guidelines you create. Otherwise, you'll fail to implement your strategy.
9. Review and Improve
Nothing goes according to plan. You can have all the data insights, strong vendor relationships, and streamlined systems, and still fall short in some areas. That's the nature of building and deploying strategies. The key is to evaluate performance against your baseline data and established KPIs, then adjust your strategy.
You're never finished optimizing your procurement strategy.
The market is always changing. The "Amazon Effect" means that your customers' expectations will continue to increase. Pair that with an increasingly complex, globalized marketplace, and you'll quickly realize that you'll need to regularly revisit your procurement strategy.
However, if you follow these steps, you'll have a strong procurement strategy framework to work from. You'll also have better workflows and processes in place. Additionally, you'll have clean data you can use to make informed decisions. That means that updating and it'll be easier to optimize your procurement strategy in the future.
Eliminating Manual Procurement Processes
If you over-rely on manual procurement processes, you're putting your business at a clear disadvantage. Manual processes are time-consuming, costly, and error-prone. They put your business at unnecessary risk while burning through your resources.
You can design the best procurement strategy, but if you don't have the tools to automate workflows and gain clear, accurate data insights, you'll fall short.
The solution is to identify key areas in your procurement workflows that could benefit from automation. After, you need to invest in better systems to streamline these manual processes with custom applications and integrations.
For example, with invoice automation, you can pay your vendors faster, strengthening your overall relationships. And you can avoid overpaying vendors with duplicate invoices. You can even unlock early pay discounts. All saving your business more money.
Without the cost reduction of eliminating manual tasks, you can never fully compete with more streamlined businesses.
See how we've helped our clients improve their businesses and get insane ROIs by checking out our case studies below.