What Is Strategic Procurement? (And How Do You Get There?)
Rethink Sourcing with Strategic Procurement
How does your business view its current procurement process? To get more out of your sourcing, you need to rethink how your company acquires goods and services. This walkthrough will help you understand what strategic procurement is, why it's necessary, and how to implement it in your business.
What Is Procurement?
The procurement process is how an organization acquires goods and services from third-party vendors. Most businesses place a bid for the good or service they need. Once the vendor agrees on it, they supply the business with that product or service.
The complexity of that process (how many workflows and tasks are involved) depends on several factors. The size of the business, the good or service requested, and the workflows that govern procurement.
A Brief Overview of the Procurement Process
This is what the procurement process looks like in most businesses.
Evaluation: A department discovers a need and evaluates potential goods/services that will fulfill that need.
Requisition: An employee completes paperwork for goods/services required and files for approval.
Review: Department head/executive reviews requisition and either approves or denies the request.
Purchase Order: Unless the purchase is a unique or rare instance that can be handled with a spot buy, a PO will be created.
PO Approval: PO goes to the appropriate authority for approval. Once approved, it is sent to vendors.
Vendor Approval: Vendors will review PO and either accept, reject, or negotiate the order.
Evaluation: Buyer inspects goods/services. The buyer's performance is also evaluated for future interactions. Details of the quality of the goods, services, and performance get recorded to create a record and base for future transactions/negotiations.
Invoice Approval: Once the goods/services are evaluated and accepted, an invoice gets dispatched to the finance department.
Payment: The finance department pays the invoice provided it meets terms and conditions.
What Is Strategic Procurement?
Did you know that on average, businesses waste 6,500 hours in extra labor annually on inefficient procurement processes?
Strategic procurement happens when a business leverages its procurement process to gain deeper insights into the market, giving them a competitive edge. More so, it's about going beyond tactical procurement to design a system for sourcing that benefits your business's long-term objectives. You also need to understand that procurement is NOT a one-off workflow that your business simply sets and forgets. And finally, you should look for ways to make your procurement process leaner.
How Is Strategic Procurement Different?
The biggest difference between traditional procurement and strategic procurement is how the company views the process. Rather than looking at procurement as a single department that needs to manage itself, strategic procurement flips the script. In short, it involves contributions from the whole organization.
Strategy procurement involves rewriting the workflows and processes in place so that a company has a better understanding of market demands and fluctuations. It also means knowing when to buy and when not to buy. And finally, it involves having a strategy behind every purchase.
This seems easy at first...

But it isn't as straightforward as you might think. No business wants to be inefficient. They end up there because of the pressure to meet expectations against the limitations of their own systems.
The more components in the system, the greater the chance for something to go wrong. And as any company grows in size, the need for streamlined procurement processes grows with it. Numerous employees, various departments, and a wide range of requirements exponentially increase the possibility of failure.
In short, it creates a cycle of inefficiency. Inefficient systems create inefficient results. To overcome those results, growing businesses push more resources into their existing systems. In turn, that brings about more inefficient results.
The best way to break out of that cycle is to change the way your organization thinks about procurement and optimize the process.
9 Steps to Creating a Strategic Procurement Process
1. Map Out Your Existing Systems
The first step in any process improvement is to map out your existing systems. Without this step, you can never be sure where your bottlenecks are.
The easiest way to do this is to whiteboard your procurement process. Note all the workflows and tasks that govern sourcing in your organization. You'll want to be sure to highlight the steps, slowdowns, and touchpoints along the way. The more detailed you are here, the better.
2. Identify Inefficiencies and Breakpoints
With your processes clearly mapped out, you can easily see where your procurement weak points are. These can be breakdowns in systems, workflows, communication, or relationships. Each problem will need a specific solution. But, you'll quickly find that the weaknesses in your procurement process rest in your procurement software .
3. Evaluate Your Procurement Software
Many growing businesses rely on prepackaged procurement solutions bundled in ERPs. These are often cookie-cutter, one-size-fits-all solutions that won't be tailor-made to fit your specific business problems.
As a team, you'll need to evaluate whether or not your software is holding you back. If so, you may need to speak with a procurement automation specialist to see what your options are for improving your software.
4. Analyze Your Needs and Create a Strategy
You'll need to perform a needs, spend, and supply analysis before creating a procurement strategy. This involves a better understanding of what your business needs, the true market value of these services, and which vendors can meet your demands at a price that's affordable for your organization.
Analyzing Business Needs: You need to know where your business spend goes. Discuss spending data with your team and challenge the norms. This will help you find out what's truly needed. A Kraljic Matrix is an effective way to find out map your specific needs.

Analyzing Spend: You'll need to pull data from any available sources to help you map out your current procurement spend. This will serve as a foundation for identifying waste and the potential for cost reduction.

Analyzing Supply: What does your vendor market look like? Are you getting the best deal from the best supplier? Can you leverage your existing relationship to better position your organization? Until you survey your market, you'll end up settling.
5. How to Establish Strategy Goals for Procurement
Your main focus for strategic procurement will be cost savings. However, there's more to optimizing your workflows than saving money. With the right plan in place, you can see an industry-wide lift.
Here are some additional goals you should set:
Reducing your supplier base
Partnering with vendors that align with your business goals
Forming lasting relationships with your vendors
Delivering on increasing customer demands
Improving the quality of your goods and services
Reducing supply chain risks
Automating your supply chain processes
Positioning yourself as a leader in your industry
6. Develop a Procurement Strategy
With an understanding of your needs, the market, and your goals, you can build your procurement strategy. You'll want to define the tactics and software solutions your business will need to reach your goals.
It's best to start with the goals you want, and backward engineer the process. Be robust. And realize that there may be a "good, better, best." version of your procurement process that you'll have to work toward.
That's okay. Every business has limitations. And often, the best version of a workflow is built through a series of improvements.
7. Establish Policies
You'll want to be certain that your business works together to bring your strategic procurement process to life. That requires policies and procedures. With a standard form of guidelines, your employees will have direction and your managers will have the authority to enforce best practices.
Ultimately, this ensures your staff adopts this new way of thinking and gives you the greatest chance of seeing a return from your process improvements.
8. Deploy Procurement Software Solutions
Where your business needs to onboard procurement software or you need a collection of custom apps and integrations to streamline your workflows, you'll need to enhance your procurement with the right solutions.
Businesses on a budget (or looking to further cut costs) should check out low code to build their software solutions. We'll cover this in detail later.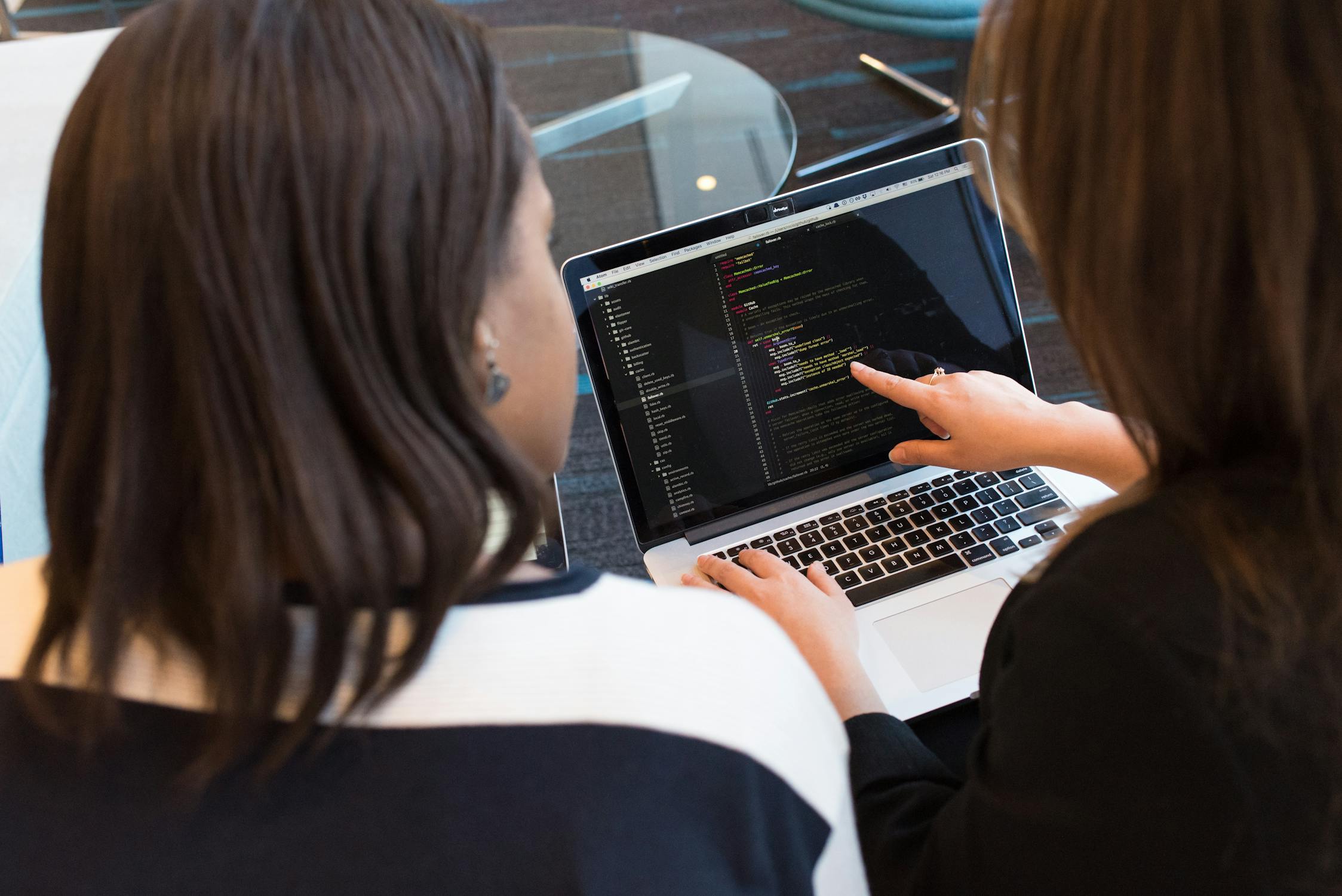 9. Test. Refine. Improve.
As your business grows, your needs will change. And you'll want both the systems and the mindset that can keep pace. After you deploy your new strategic procurement process, you'll want to test how it performs.
Monitor improvements. Find slowdowns. Break apart bottlenecks. This ensures your procurement workflows are always optimized.
Strategic procurement is never a one-and-done approach. Your market is always changing. And you'll need to be ready to change with it. Luckily, a strategic approach to your sourcing makes that much, much easier.
5 Obstacles to Strategic Procurement
Despite the clear advantages of leveraging procurement processes strategically, businesses still struggle to make it happen. As a result, they lose any potential benefits an optimized strategy and system for sourcing could bring to their business.
These are the reasons why that happens.
1. Apathy
Historically speaking, most business executives tend to think of procurement simply as a process that happens in their business. They need goods and services, and their business has to work with vendors to make that happen. As a result, most people in leadership roles shrug off the notion that anything can be done to improve the process.
2. Fear of Risk
Rebuilding any system or workflow in any organization is a considerable lift. From mapping out workflows to building the infrastructure to deploying and training staff on new processes, revamping your procurement process can be challenging. (Not to mention the upfront costs.)
As a result, leadership focuses their attention elsewhere. They see a simple (and cheaper) solution to scaling their business: hiring more people to manage the additional work. Except, all this does is create a larger, more inefficient system.
3. No Top-Down Initiative
Make no mistake, employees managing procurement see waste. They know about maverick spend, missed invoices, and poor quality goods and services that have been purchased at a premium.
However, without a top-down directive, there's no push to improve the system.
4. Failure to Adopt
Even when a business deployed digital systems to improve the process, they don't always catch it. Overhauling your procurement with an off-the-shelf solution may create more problems than it solves. If the UX is too difficult, annoying, or inefficient, your staff will push back on adopting the tech.
Without universal acceptance, the system (and any potential benefit) will fail. And your business won't be any closer to strategic procurement despite the investment.
5. A Lack of Unifying Systems and Processes
Depending on the size of the company, different departments tend to manage procurement differently. With multiple systems in one organization, communication is challenging.
And data becomes hard to collect and implement in a way that paints a uniform image of the company.
As a result, processes rely more on manual labor, raising costs from both the time required and mistakes made by the human component.
How Software Facilitates Strategic Procurement Process
Despite all these obstacles, there is a clear benefit in transforming procurement into a strategic process. While most businesses are hesitant to make the initial investment, they fail to see that their procurement processes are slowly eating away at their bottom lines.
So, how much do inefficient procurement processes cost a business annually?
Hackett reported that organizations can see up to 30% reduction in costs with strategic procurement.
That's MASSIVE.
But getting there isn't easy.
In short, you need the right systems in place to get the insights you need to rethink your procurement process strategically. And to make that happen, you need the right software.
With so many steps in the procurement process, it's not surprising that software exists to help facilitate the process. Typically speaking, many companies use the Procurement software incorporated into their ERP.
This means they'll have some way of monitoring the order process, POs, invoices, inventory, approvals, payments, etc. However, this is not without its own problems. restaurant inventory management.
Procurement processes vary greatly from business to business.
Some only need the bare minimum while other companies have so many moving parts and oversight that they may need help managing these processes. And niche companies with custom processes will need something tailored specifically for their business.
Traditional ERP platforms provide a cookie-cutter approach to procurement. Businesses with limited resources opt to best utilize that option for their ERP model. And where it falls short, they rely on manual processes like email and spreadsheets to fill in the gaps. And this can create problems.
Low-Code For Procurement
Most growing businesses don't have the luxury of an expansive IT budget to build out the custom solutions they need. That's why many organizations settle for cookie-cutter software that does a "somewhat" better job. They map out their workflows, set goals, and put together a strategy only to realize that their technology limits them.
Rather than settle for less, organizations need to turn to low code as the solution to their strategic procurement needs.
Low-code platforms are drag-and-drop interfaces that allow users to quickly build the software solutions they need. It's faster and cheaper than traditional software builds. And costs scale with use. That means you'll only pay for what you use.
With low-code, you can quickly integrate your workflows, build apps with the features you need, and custom design a procurement process that fits your goals.
How to Fast Track Your Strategic Procurement Process
Even with low-code platforms, you need to make sure your procurement process meets certain criteria. This way, your business gets the most out of it.
It should be mobile, flexible, easy to adapt, and agile. And to ensure the solution you choose meets universal adoption across your company, it requires a pleasant UX.
There's a lot at stake here.
So, how do you rapidly develop, test, and deploy a custom procurement solution for your business? By working with tech consultants with a history of helping businesses redefine their workflows and processes.
See how we've helped our clients improve their businesses and get insane ROIs by checking out our case studies below.