How to Automate Invoicing the Right Way [Actionable Guide]
Your Expert Guide on Invoice Automation
Most businesses still rely on manual processes over automation. Not surprisingly, manual processes are more time-intensive and expensive than automating them. What is surprising is the cost of manual invoicing. Businesses spend between $12 - $30 per manual invoice (or more!). Despite that cost, manual invoicing is still quite common in small businesses.
The solution is simple: Automate the invoicing process.
But, what exactly does that mean, and how does it work?
Sit tight.
We're going to walk you through the whole process. By the time you finish this (or sooner), you'll be on your way to automating invoicing in your business.
What Is Invoice Automation?
Invoice Automation is the process of extracting data from documents related to purchasing in any organization. And surprise - it involves more than just invoices.
Instead, invoice automation involves pulling data from both structured and unstructured document invoices and inputting it into a "digital filing system" or ERP that stores the data in an easily accessible, organized way. In addition to invoices, invoice automation can include the processing of canceled checks, credit memos, shipping and collection notices, expense reports, packing slips, POs, and more.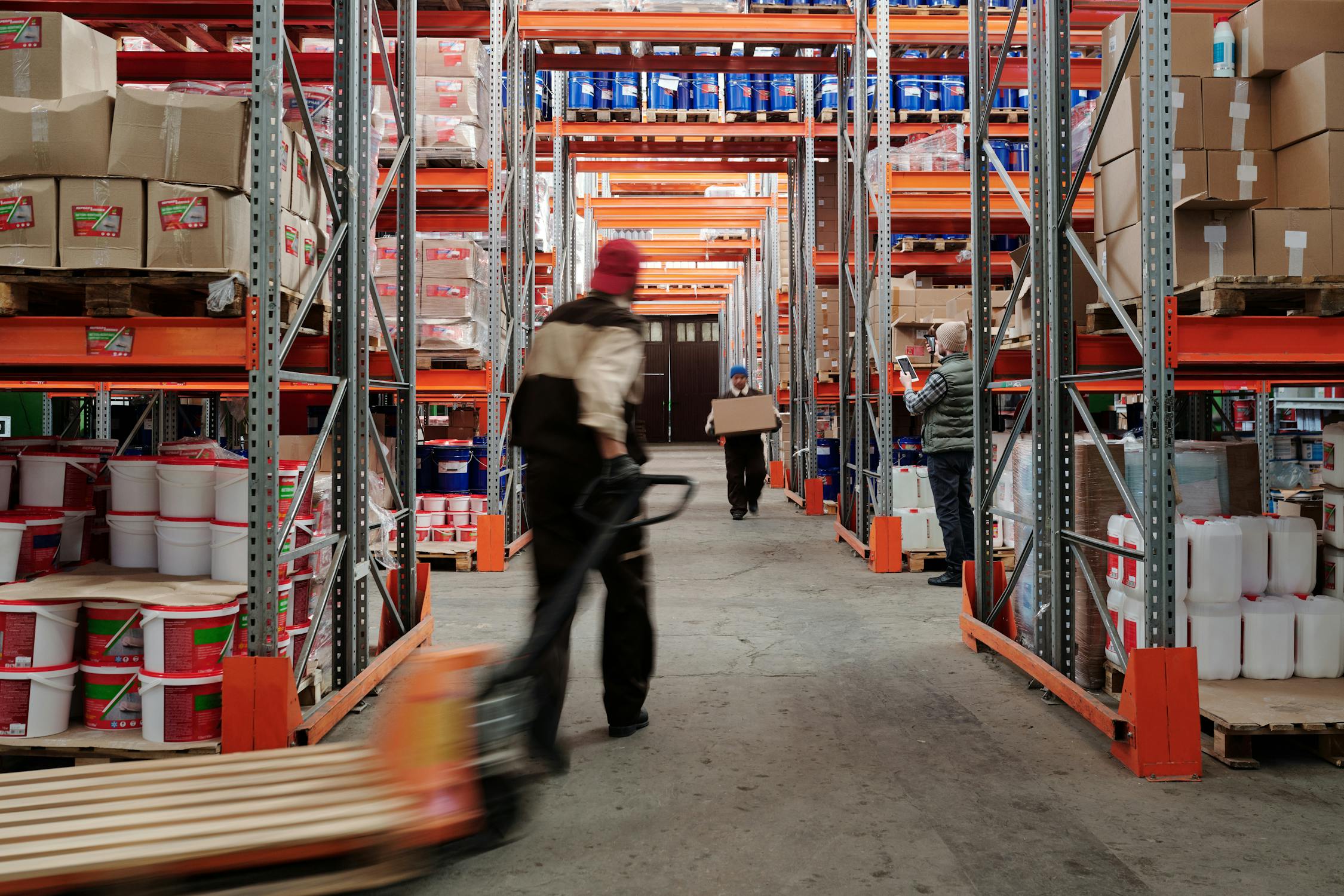 Invoice automation platforms also support vendor management. This means you can easily communicate with your suppliers, evaluate their performance, and get the insights you need to adjust purchasing in your business.
When set up properly, invoice automation allows whoever's in charge of purchasing in your organization to process payments with very few clicks and almost no manual data entry.
How Does Automated Invoice Processing Work?
The goal of automated invoice processing is to remove the human element from all but the most essential tasks. With invoice automation, you can process documents of any type (emails, PDFs, paper invoices, etc.) automatically within your purchasing platform.
Here's how the automated invoicing works:
Collection: Invoices are collected from email, cloud-management platforms, or vendors directly.
Processing: Documents are scanned using OCR and other intelligent software.
Verification/Approval: Data from the invoice needs to be verified (supplier details, quantity, product numbers, company codes, etc.). Any irregularities are flagged for manual approval.
Data Inputting: Data then gets transmitted into an ERP, purchasing, or procurement management platform.
Confirmation: After each invoice gets processed, verification needs to be sent out to the proper source and payment gets issued.
How to Set Up Invoice Automation Software
It's important to mention that your invoice automation platform needs to be set up for your business. Whether you're using a custom solution or an out-of-the-box platform, you'll need to teach your platform how to view the documents.
It's often a very simple process that involves scanning unstructured or semi-structured invoices and verifying the program is pulling data from the correct fields.
You'll also need to build out the workflow automations. With many invoice automation platforms, this involves setting up triggers and events. In short, you'll set up the guardrails for invoice automation.
The best invoice automation platforms will make this process accessible for the end-user. While they can be highly customizable, the best invoice automation software should be approachable for anyone on your team.
What Are Triggers and Events?
For software automations to function properly, it requires two main components: Triggers and Events. In short, the event triggers the automation.
Triggers: Automation triggers start the automation process or automation rule. Once the conditions of the trigger are met, the automation fires.
Events: Events are what they sound like, a predefined action that sets off the automation.
Setting Up Invoice Automation Triggers
How complicated this depends on the program you're using. Some platforms allow you to record actions in real-time, automating triggers from the types of clicks made during the recording. Others require you to input the trigger manually based on predefined parameters.
The type of triggers varies depending on the platform here as well. Custom invoicing apps allow you to create almost any trigger in your invoice process. Pre-built solutions will have a list of triggers to choose from.
Some examples of the types of triggers for invoice automation platforms can be: "Invoice" in the subject line, "Invoice" as an attachment, the vendor submits invoice in the portal, etc. The types of triggers you use depend on your precise needs and the platform you're using.
Either way, it takes a bit of setup before you can start automating your invoice processing. But you'll end up saving a ton of time once all your guardrails, triggers, and events are in place.
Risks of Processing Invoices Manually
Expensive mistakes, incomplete data, and missed opportunities are the consequences of relying on manual invoice processing over automation. And it ain't pretty.
Typically, manually processing invoices can cost between $12 - $40 per invoice. That cost drops to around $3.50 per invoice with automation. That ties up the cost of manual, time-consuming processes that bore your employees and lead to expensive errors.
More risks from manually processing invoices:
Hunting down paper invoices is a frustrating, time-consuming process that can drive anyone insane.
Duplicate data entry means that you might be double paying on invoices.
Mismanaging spreadsheets can cause security breaches.
Invoices can get lost leading you to miss out on early payment discounts.
Lost invoices lead to more late fees that add up.
Missed opportunities on bulk order discounts and additional delivery fees because your staff submits multiple smaller orders instead of one larger order.
Increase payroll costs from hiring more staff to processing more invoices as your business grows.
You lose real-time, actionable insights into data and reporting (this is impossible if you use spreadsheets to process invoices).
Accounting becomes a nightmare with documents all over the place and no clear line of sight on expenses.
General cash flow issues due to a lack of transparency in spending
The list goes on and on.
But the reality is this: if you're still manually processing invoices, your business is balancing on a knife's edge. It's an unnecessarily risky situation that can be completely avoided with invoice automation.
Can You Automate Invoices in Excel?
Technically, you can automate some aspects of invoicing in Excel. But, you can also (technically) chop down a 300-year-old Sequoia with a rusty hacksaw.
The question is, why would you want to?
Excel is a tool. But, it is a limited tool. It's not a database either. And growing businesses tend to treat spreadsheets like they are. To their own frustration, they over-rely on them to fill the gaps in their organizations.
This results in a confusing mess of mostly unusable data and a lot of time-intensive, unnecessary processes.
Most importantly, it's not necessary.
There are plenty of accessible invoicing platforms out there that will help automate purchasing in your organization. You can even have an affordable, custom one built for you using low code.
With the options you have available, it's best to say no to spreadsheets for invoice automation.
Benefits of Invoice Automation
The benefits of invoice automation are immense. Essentially, they're the opposite of everything mentioned above. In short, you'll drastically reduce costs and increase efficiency across your organization. With software processing your payments, your staff will have more time to focus on more important tasks. Plus, you'll get real-time insights into your purchasing.
More Benefits of Invoice Automation:
Eliminate duplicate invoices and stop overpaying.
Eliminate maverick spending with better purchase tracking.
Remove data entry errors by automatically inputting data into your ERP.
Improve cash flow with real-time insights into spending.
Ensure vendors meet or exceed expectations with vendor tracking.
Save time and improve communication with self-service vendor portals.
Reduce bottlenecks and processing time with approval guardrails.
Conduct three-way matching to ensure the highest accuracy.
No more lost documents or time wasted trying to find invoices.
Reduce late fees (get early pay discounts).
Keep your data secure.
To name just a few...
While there is a price tag associated with invoice automation, however, if implemented correctly, the investment pays for itself rapidly. Invoice automation streamlines purchasing throughout your entire organization and gives you the time and resources needed for continued growth.
Automating your organization doesn't mean you need a complete overhaul. Instead, it can start by streamlining one problematic workflow that costs your organization a lot of money. If you're still manually processing invoices, then automating that workflow is where you need to start.
See how we've helped our clients improve their businesses and get insane ROIs by checking out our case studies below.