Everything You Need To Know About System Integration (And IPaaS)
How To Position Your Business For Success With iPaaS
While daunting at its surface, systems integration is essential to your growing business. Without connected systems, you'll waste time and money manually completing tasks that could easily be automated. Worse, you'll put your business at unnecessary risk. This guide to system integration and Integration Platforms as a Service (IPaaS) will help you automate business processes easily.
What Is System Integration
System integration is the process of connecting the software (often disparate systems) that manages various business processes and workflows. Essentially, it's linking together various IT systems, so that businesses can work more efficiently.
The end result reduces manual tasks and errors from data entry, saving businesses time and money. Lots of time and money.
Data Is The Advantage
This isn't news to anyone. But how vital a role data plays in the success of a company has been and continues to be overlooked. Many companies are failing to become data-driven.
More often, one can easily gauge the future success of companies by whether or not they can adequately capture, and more importantly, use customer data to their advantage.
When a company can more accurately paint a picture of their customers and their needs, they can better tailor an experience that speaks to their customer base. With a single customer view, they can address those specific needs, strengthening the bond between customer and brand through service.
Businesses that can't provide this increased level of support, those that can't or refuse to cater to their customers' precise needs, those that struggle to respond, and those that rely on generalizations or hunches, will fail. Their customers choose businesses that do over them.
And yet, the solution isn't as simple as just gathering more data. It's not as straightforward as implementing more SaaS applications. Nor is it as easy as connecting more devices. Instead, it has to do with rethinking how your business stores and moves data.
Siloing Data Creates Bottlenecks
In every business rests the desire to integrate data seamlessly across all platforms. And yet, for too long, companies have attempted to juggle several different information siloes with growing problems. We're now at a point where the massive inflow of more data means that a company has to move beyond siloing data if it wants to succeed.
SaaS applications bring new problems for data management. Some systems can interact with a company's current ERP, others can't. When that happens, a business usually needs a custom system integration for the app to connect to existing systems.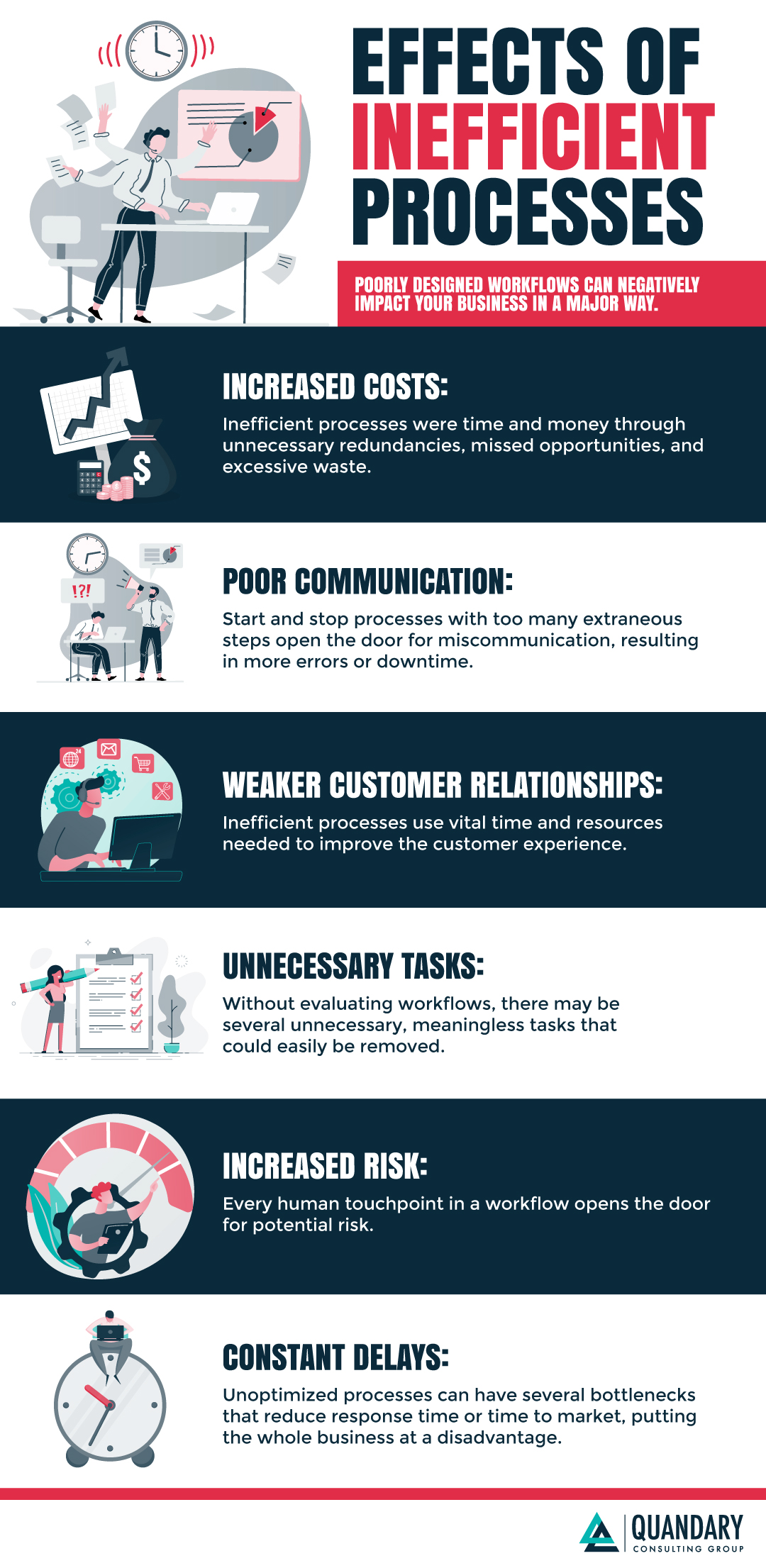 But individualized IT integrations are costly and time-consuming. When updates occur, those systems need to be updated as well.
And when a business switches systems, these integrations often need to be rebuilt. As a result, many companies stick with older, outdated, and often ineffective systems rather than deal with the expense. Meanwhile, their competition surpasses them.
Having employees perform manual tasks to fill the gaps seems cheaper...but that's a huge misconception that can put a growing business at unnecessary risk.
The Risk of Manual Tasks
Manual data capture invites costly errors. Manual data entry is a menial task few enjoy. Efforts result in duplicate, incomplete, or even lost data. Data errors are also expensive.
The Harvard business review estimates that it costs the US roughly $3 trillion each year. That's because not only does fixing errors require time, it can lead businesses to costly mistakes.
Businesses need a strategy that allows them to stay current with the latest applications while collecting and implementing data in a way that paints a single customer view, all while avoiding IT backlogs, data bottlenecks, and massive costs. AND that information must move from on-premise, cloud, mobile, and IoT systems seamlessly.
These problems, inherent in using the growing streams of data, prevent many companies from taking the necessary steps toward adapting to the digital transformation.
Fortunately, system integration provides a solution.
What Is a System Integration and iPaaS
Integration Platform as a Solution (iPaaS) is the solution for a business struggling to connect its business processes. In short, it's an alternative to traditional, built-from-scratch integrations that businesses shy away from due to the cost.
In our competitive business environment, there is a great deal of SaaS companies offering amazing products. But, they don't usually connect well with each other. iPaaS gives you the freedom to choose the best apps for your business and easily connect them using the platform.
How Does iPaaS Work?
To best see how iPaaS works, it helps to picture a hypothetical. Let's imagine you're a retailer. You use Salesforce for your CRM, WorkDay for your HRM, and Azule for various other tasks while also managing APIs for several IoT devices throughout the company. Without iPaaS, you would have to dedicate team members to input data streams from these applications manually.
Maybe you already do…
And that's when spreadsheets start to pile up.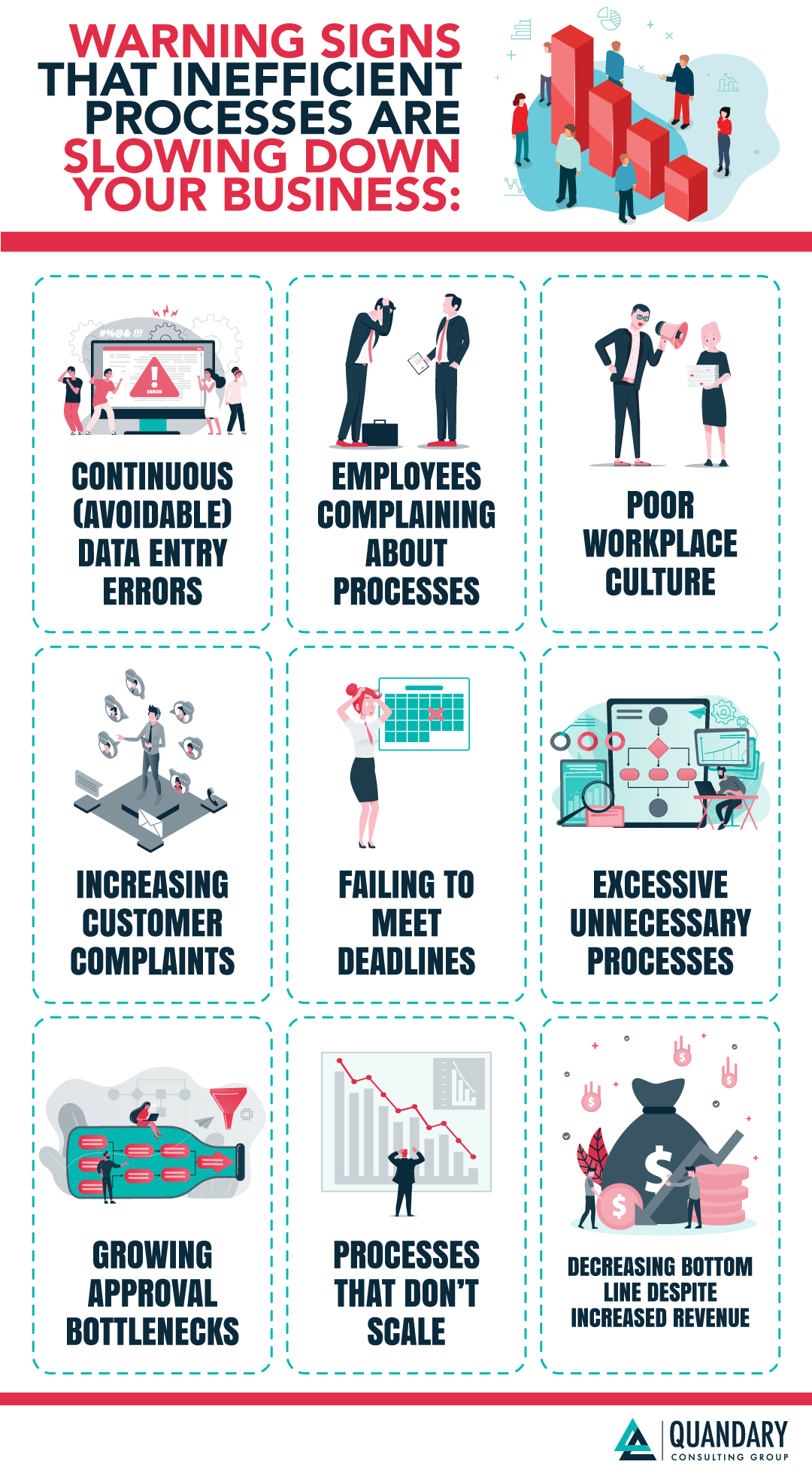 This takes what would be a streamlined process and turns it into a time-intensive, unnecessarily complex, an error-bound chore. It also limits the flexibility of this data across the business model as a whole, limiting your insight, and inhibiting your ability to plan more accurate paths to success.
IPaaS bypasses all of this.
The solution involves working with an iPaaS vendor that helps you integrate the applications you need into your existing business software infrastructure. With the right iPaaS vendor, you'll either have access to connectors or you can request a specific build for a fraction of the cost and time. The end result is a company that seamlessly integrates various applications that benefit the company as a whole.
9 Benefits iPaaS Offers
There are significant, numerous benefits to using iPaaS. Fully understanding the role iPaaS can play in growing your business will position you for future success while staying ahead of the digital transformation.
Here are a few ways iPaaS can give your company the edge:
1. Easy to Use
Many vendors use browsers to implement system integrations. Through graphical interfaces, anyone can easily connect processes together without looking at any code.
2. Comparatively Low Cost
It's much cheaper to work with an iPaaS vendor with access to multiple connectors for various APIs than it is to backlog your IT department with an endless list of build requests. Businesses only need to pay for a subscription service to the platform rather than paying an IT department to build connections from scratch.
3. Faster Than Traditional Software Development
Typical IT solutions can take weeks or months to complete. An iPaaS vendor will most likely already have several of the solutions you need on standby. And they're able to build custom connections far more rapidly.
4. More Efficient Workflows
IPaaS automates tasks. Successful implementation leads to less time wasted on menial tasks like repetitive data entry. Computers are simply better at processing these tasks faster.
5. Better Business Practices
Automation frees up employees to undergo complex, time-consuming tasks, such as customer support or strategic processes. With more time available to employees, businesses can position themselves above the competition.
6. Highly-Effective Data Integration
With a more dynamic and accurate perspective of gathered data, businesses can avoid costly mistakes by making truly data-backed decisions.
7. More Accurate Customer Data
With more accurate data comes a clearer picture. Being able to pull data from multiple sources while eliminating errors and duplications, presents a clear customer profile that businesses can more directly serve.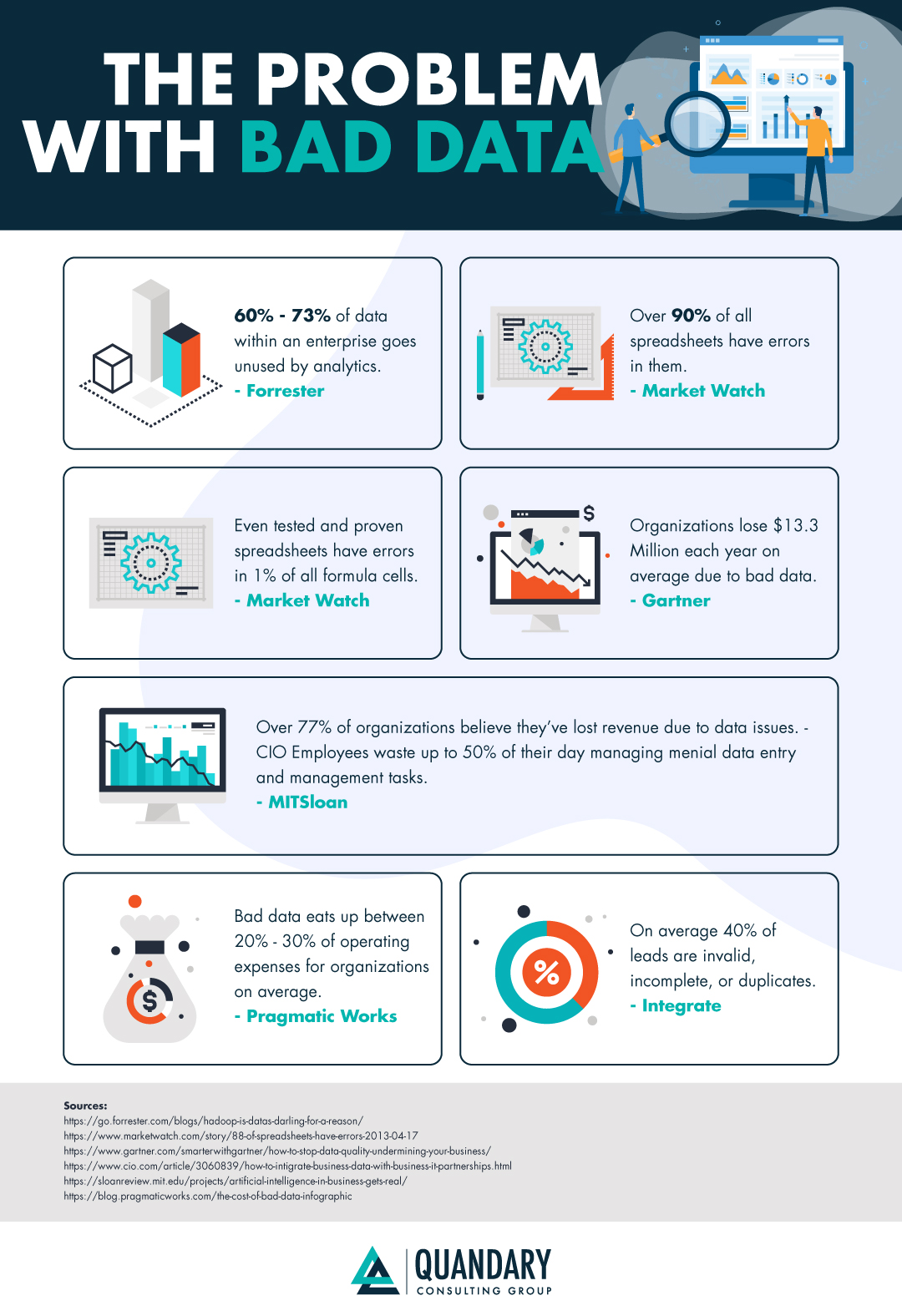 8. Scalable Cost
Cost scales with use, making iPaaS an affordable option for growing businesses. And it's usually at a much cheaper rate than expanding/building an IT department or regularly outsourcing from-scratch integration builds.
9. Secure
Cloud-based systems have an added element of security that on-premise systems lack. This is because many businesses lack the resources to deploy more advanced cybersecurity and physical security measures.
Is iPaaS Needed?
There are too many new solutions being developed at an exponential pace. Your business needs to have the freedom to adopt various software as needed to improve functionality and customer experience. If it can't, other businesses will.
If you're looking for a way to radically reduce costs while increasing what you can do as a business, you need iPaaS. Otherwise, you'll continue to trip over your existing systems as your business grows.
Which iPaaS Vendors Stand Out?
If you're in the market to adapt to the changing business environment, then you have plenty of options. There is a long list of prospective iPaaS vendors offering system integrations solutions to your help company stay competitive. This is a very small sampling of the best iPaaS software platforms available at the moment.
Workato
Founded in 2013, they've helped over 21,000 companies with integrated solutions. Workato provides a cloud-native platform for system integrations, data, app, API, and process automation. And an easy to use platform allows IT and business professionals to build and manage integrations. Workato also uses AI-powered work bots to maximize workflows.
SnapLogic
Whether you're looking to connect apps, data, or IoT devices, SnapLogicoffers a platform that allows businesses to utilize system integration solutions. SnapLogic provides an AI-powered, cloud-based platform that allows businesses to drop and "snap" integrations together.
Mulesoft
Mulesoft is a software platform that relies on modern APIs, linking systems together, and allowing companies governance over that data. It's a Java-based ESB that allows for real-time connectivity and universal deployment (both in cloud and on-premise).
elastic.io
elastic.io provides the tools businesses need for integration visualization, intuitive data mapping, and easy troubleshooting. That way, you can generate more value from your data with less distraction from your core business
Dell Boomi
Dell Boomi is a 100 percent cloud-native platform that supports a variety of system integrations from SaaS to on-premise to various clouds. It also uses a browser for easy access, offers real-time connectivity, and high-volume data processing.
Zapier
Zapier uses personalized system integrations called "zaps" to get different applications to share information. The zaps control how and when applications exchange information. Slack, Salesforce, and Paypal are a few of the integrations commonly provided.
How to Integrate Your Systems?
While system integration may be a great option for your business, the process itself can be lengthy and costly if not done correctly. It's important to first sit down as a business and walk through your current systems and long-term needs with a specialist.
However, if you're eager to get started, here are five simple steps you can follow to successfully integrate your business systems.
Step 1. Identify Your Needs
Companies too often make the mistake of investing in new software without mapping the workflow experience of their employees. The smoothest system integration in the world is meaningless if employees do not find the workflow easier or simpler.
The first step is to meet with your team, managers, and an integration specialist to outline the bottlenecks in your process. This will help you determine which areas of your business can be improved by integrating systems.
Here are some integration questions to consider:
How often are double entry data errors occurring?
How much time is spent on emails for simple handoffs?
How much time is spent looking for documents?
How often are value documents misplaced?
Which departments or areas are the biggest bottlenecks?
Are there frequent late payments or invoicing errors with procurement?
Identifying these pain points can help pinpoint which systems and processes need the most attention.
Step 2. Analyze Your Current Systems
Prior to thinking about what to integrate, you need to analyze the current state and primary drivers in your company. Businesses may want a certain function connected. However, they may not address the problems employees face.
In a larger company, you might have different teams using different systems for similar jobs. For instance, there may be a project team using Asana and another using Trello. Integrating systems will help you find and eliminate these redundancies, providing a clearer view of your business.
Step 3. The Design Phase
During the design phase, you need to create a design that accounts for all the inputs and outputs you expect.
For example, some systems prefer to dump data out in flat (Excel) files. In such cases, you'll need some kind of FTP (File Transfer Protocol) connection. On the other hand, some systems have direct API access that allows data extraction and updates using simple techniques.
A key part of systems integration is seamless data transfer. Otherwise, it can lead to inaccuracies and issues. To get there, you need to plan out the 'when' and the 'what' if your data flow.
A systems integration platform such as Workato relies on the use of 'recipes' to map the process through a series of triggers and actions. This makes integration an easy step-by-step process.
There are a number of systems that do not offer the capability of real-time data synchronization between platforms or easy access to extract data. So, you'll want to talk to a specialist who can design a way to move data automatically on a schedule.
Step 4. Execution
Once the entire integration process is designed, it's nearly ready to go live. The last steps involve testing to make sure the automations in the workflow and the data transfers occur flawlessly.
Once deployed, you need a constant feedback loop, This will help you gather info on bugs and enhancements from your primary users (employees typically) to maintain engagement.
Step 5. Support
One of the benefits of working with a quality integration specialist is the ability to review any changes needed even after the new system integration goes live. As a company grows and acquires new software, having an integration specialist with intimate knowledge of your business process is invaluable for effective technology consulting.
Choosing to automate elements in your business process that negatively impact your employees' workflow will pay huge dividends in increasing performance, satisfaction, and your bottom line.
While the process itself may seem difficult, having a team with clear communication working on your integration project can make going through each phase a lot simpler.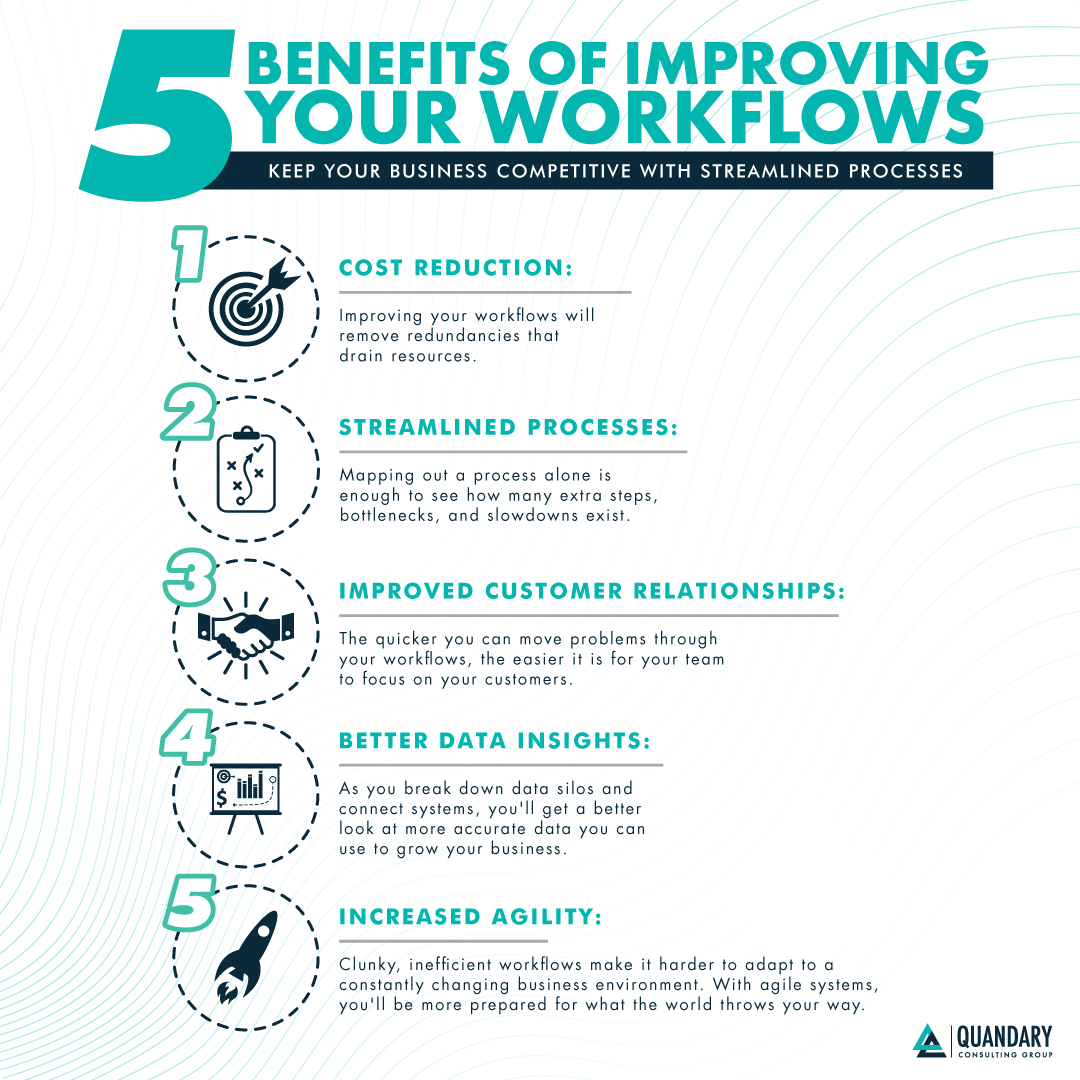 What Is An Integration Specialist?
While integrations can make your business run smoother and perform at a level that keeps it competitive, implementing automations can be more than a challenge. It can be downright overwhelming.
And the initial costs mean that there is a lot of pressure to make sure you pick the right integrations platform for your business. But with so many options and with so many intricacies of each vendor, there's a lot of room for error.
Integrations specialists facilitate a smooth transition by bridging that gap and providing the necessary expertise. They work with your company, analyzing your goals, and evaluating your business model, so they can help you build a strategy for successful integrations.
Your integrations specialist will:
Evaluate your business and see where automations would best benefit
Help you choose the right iPaaS platform for your company
Work with you to create a roadmap for future automations
Answer questions about the process (such as what to expect, how long the process can take, and which processes can benefit the most with automation)
Guide you through a strategic approach for integrations to grow your business without burning through your budget
How Can Quandary Consulting Group Help My Company?
At Quandary Consulting Group, our process consultants can help you improve your workflows and systems by building custom applications and integrating your disparate systems.
Always within budget. Always delivered on time.
See how we've helped our clients improve their businesses and get insane ROIs by checking out our case studies below.