What Is a Value Added Reseller? (And How to Choose One)
Value-Added Resellers (VARs) are professional consultants that use their expertise to enhance the value of an existing system or platform. In short, VARs work with third-party services to create prepackaged solutions for resale to end-users.
There are a lot of incredible applications out there with a vast number of complex features. And while businesses stand to benefit a great deal from adding these apps to the tech stack, they lack the expertise to get the full value of these products.
VARs work as an intermediary, ensuring that growing companies get exactly what they need without paying for systems or features they won't use.
5 Ways a Value-Added Seller Can Enhance Your Business
It may seem unusual to choose a third-party provider over the original application developer. However, working with a VAR provides a lot of benefits that you can't find working with a provider directly.
1. Specialization
Value-added resellers have an extensive background in specific complex systems. They've dedicated the time and resources to become experts in the technology they work with. As a result, they can create the solutions your business needs much faster and with better results.
Take a low code system like Quickbase for example. Users can build custom applications quickly using their low code interface. This makes it possible for anyone in a company to quickly build custom applications quickly and for a fraction of the cost.
But where do you start? Which applications will yield the highest return? And how do you build them out in a way that streamlines your growing business, reduces cost, and gives your employees more time?
A value-added Quickbase reseller would have a background in building the precise applications a growing business needs. They lean on their expertise with the platform to help organizations skip steep learning curves and potentially costly mistakes.
Additionally, they know how to use the platform to best serve various industries. Whether you have a manufacturing, healthcare, or professional services firm, a VAR will know how to help you get the most out of your technology in your specific business niche.
2. Strategic Planning
There's a right way and a wrong way to go about business process improvement. The biggest mistake is to start without a specific plan in place.
If you want to save time and money, you need to be strategic in how you build, connect, and deploy new systems.
A lot of businesses needlessly waste and money trying to put together a strategy on their own. As a result, they experience a lot of start-and-stop implementation.
New applications go unused. Worse, they fracture already disparate systems further, making employees' lives more difficult.
In addition to being experts with a specific software solution, VARs have a great deal of experience working in various vertices.
As a result, they bring this knowledge to the table, giving you insights you can't make from working in your business alone. And they use those insights to design and implement the best strategic approach.
3. Economies of Scale
The amount of time and resources that go into building new systems to scale your growing business can increase rapidly. VARs help reduce that through economies of scale.
Because they regularly work with specific applications, they can create the custom solutions you need much faster and more affordably than an in-house approach.
4. Comprehensive Insights
VARs work with a range of industries performing similar tasks using the software solutions they're familiar with. They've seen it all. From poorly built applications to broken workflows to business processes that bleed a business dry.
As a result, they can listen to the issues you're having and better identify the real problem your organization faces.
The goal of any competent VAR will be to help you get more out of your systems without excessive costs. And they'll work hard to find additional solutions and improvements that can save your business even more.
5. Ease the Burden
The last thing you need is another system to learn, manage, and master. Your business and your customers should be your primary focus. And if you're a growing business, you can't afford to build out an IT department, bog down your current one, or create one from scratch just to work on a new platform.
VARs ease that burden.
The best VARs will feel like an extension of your team. They'll work with you to streamline workflows and optimize practices. And they'll be just as responsive as a member of your team. But they work for a fraction of the cost that building a new or expanding an existing IT department would cost your company.
What Opportunities Can VARs Create For My Business?
The greatest asset a VAR can provide your business is time. Employees need time to innovate. Sadly, most employees don't feel like they have the time, resources, or environment at work to make this happen according to a recent Gallup poll.
Growing businesses are trapped between the need to scale with increasing demands and build new systems that can manage these demands. But they don't have the time (and often the resources) to do it effectively.
VARs work as a supportive extension of your team. They can quickly provide relief by designing systems that reduce the demands of your employees on a daily business. As a result, they'll have more time to focus on the critical aspects of your business.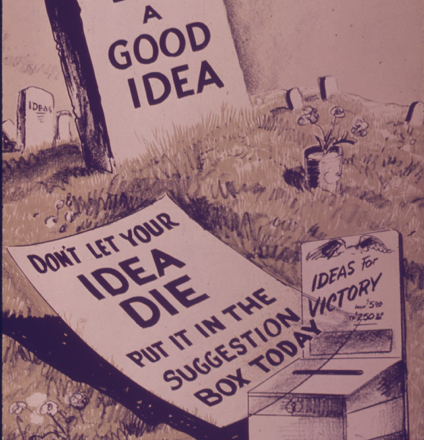 When Should Businesses Work with VARs?
If you're considering onboarding a new solution for your business or you use existing platforms that don't meet your expectations, you should reach out to a VAR.
VARs exist to help you optimize your experience on these platforms. Any company can benefit from working with VARs provided they choose one who has competitive insight and expertise.
Growing businesses should consult VARs before attempting to deploy new solutions on their own. This can potentially save them far more time and money than the initial cost they save buying systems directly and attempting to implement them in-house.
What Is the VAR Business Model?
Remember that software is a tool. And technology changes constantly. Current systems grow, change, and adapt. New systems replace old ones. Any effective value-add business will underscore its expertise over the technology they specialize in.
Quality VARs are business consultants first. They use their knowledge of certain technologies to provide strategic business insight. The software they know is simply just another tool in their toolbox designed to grow your business.
VARs as Tech Consultants
Effective VARs think about the end-to-end process, not just about implementing new technology. They understand that tech is simply a part of a larger puzzle. And they work with businesses to solve that puzzle and bring real solutions to life.
Any VAR should provide solutions that shift work away from your staff, freeing up their time to focus directly on innovation, and meeting customer demands. Their mission is to clean up your business systems so they don't slow you down.
The best VARs endeavor to ensure you're getting every possible advantage out of your application stack. And they'll look for gaps in your organization and opportunities for you to leverage existing assets to get ahead.
Get Support with Strategic Business Process Management
Change is the only constant. And businesses that keep both an ear to the ground and an eye on the horizon will outperform the competition. But juggling the growing list of daily tasks at the heart of any business eats up the valuable resources your business needs to achieve lasting success.
That's why your growing organization needs to work with VARs that position themselves as tech consultants and solutions experts.
See how we've helped our clients improve their businesses and get insane ROIs by checking out our case studies below.