Your Cheat-Sheet to Deploying a Custom CRM Effortlessly
Wondering why you would need a custom CRM system in your company? In our digitally-driven world, it's hard to imagine how a company can manage without a dynamic customer relationship management system (CRM).
Your organization's relationship with customers is the core of your business. And managing customer relationships is vital for building customer loyalty. A loyalty that has a major impact on your company's revenue.
Today, successful businesses rely on advanced CRM systems that help manage customer data, streamline processes, get actionable insights that can transform their businesses, boost sales, and increase profitability.
Does Your Business Need a Custom CRM?
Not sure if your growing business is ready for a custom CRM? Here are a few key indicators that you need to make the switch.
You're selling your products to businesses, not to consumers. All major CRM systems are designed around the B2B data model.
You have a lengthy sales process (more than a month). Custom CRMs can make managing long, complex prospect cycles easier.
You want to run marketing campaigns. CRM systems store your customer data in one place and help you manage your marketing efforts.
You have more leads than you can remember. CRM software can help you contact your prospects in the sales cycle with the right message at the right time.
You want to monitor the sales pipelines. CRMs can give you greater visibility into your sales team's progress with their prospects.
There are multiple points of contact within your company. A custom CRM can help you see all the results during the sales cycle.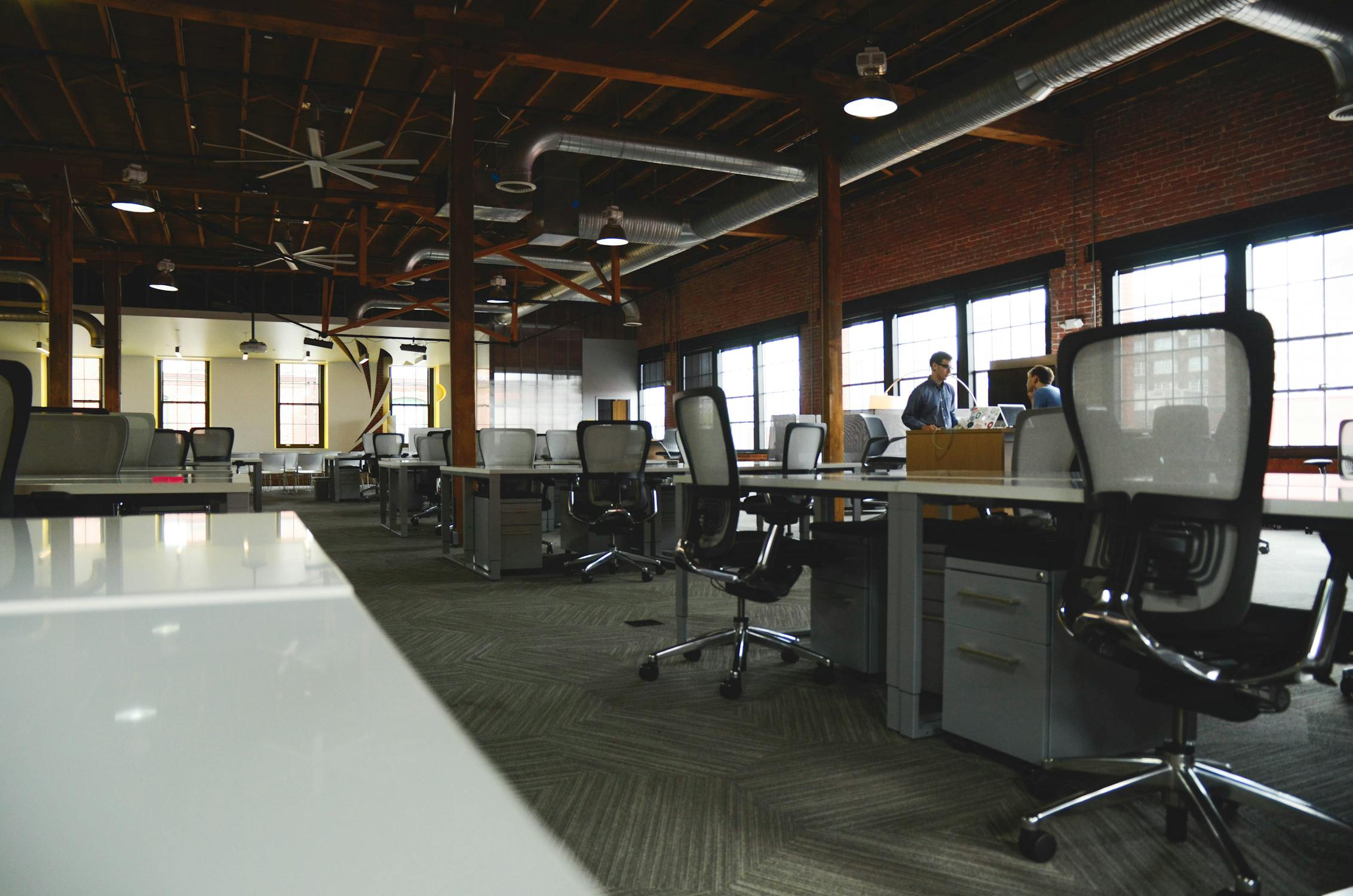 There are lots of CRM solutions on the market that are tailored to different business' sizes and industries. Some are custom, others are off-the-shelf CRM solutions. Both have features for growing businesses.
But which one is better for your growing business?
Custom CRM vs Off-the-Shelf
Once you've made a decision to use CRM for collecting and managing your customers' data in your organization, you need to choose between a custom CRM and an Off-the-Shelf solution. There are benefits and drawbacks of both approaches.
First, you need to analyze different providers and software packages first. This will help you better understand which of them is the right solution for your business.
Pros and Cons of Off-the-Shelf CRM Solutions
Many companies invest in ready-made CRM systems because they are easy to install. Plus, the initial costs are lower. But these systems are designed to appeal to most businesses, so they are designed for generic tasks.
As a result, you may need to adapt your company's business processes to fit the CRM. And, you could end up needing to develop add-ons while providing additional training to your employees.
Out-of-the-box CRM solutions are tried and tested. This means you're likely to get a high level of support as a part of your maintenance contract. You'll also get regular upgrades that'll give additional functionality as a part of your subscription.
However, your vendor can also make changes to the software that don't suit your business. And if you rely on the same ready-made software as your competitors, it's difficult to outperform them because you can't maximize your effectiveness and productivity. Instead, you're stuck working in a similar framework as they are.
Often, ready-made CRM software comes with functions and features that are overrated and expensive. Many of these you don't actually need for your business.
What's worse, you probably only need a small fraction of the pre-built system. But, you'll need to configure the entire software package (and pay for all the features).
You should also keep in mind that if you have a unique business model, out-of-the-box CRM software is not an option.
In this case, you'll need to go with a custom CRM system instead.
Pros and Cons of Custom CRM Software
Custom CRM software is specifically built to meet the goals and objectives of your particular company. With custom-made CRM, you'll have a system tailored to your exact requirements. This can give you a competitive advantage.
There is a long list of benefits that bespoke CRM systems provide:
Custom-made CRM software adapts to your business processes and helps you overcome your business challenges.
There's no need to create extra add-ons, leading to less time needed to train staff. Instead, the system will be based on workflows that are already familiar to your employees.
Custom CRM development is cost-effective. You only pay to create the features that you need for the success of your business, not the brand.
Tailor-made CRM software easily integrates with your existing software systems, ensure quick data migration and synchronization.
You're not tied to the expensive and (often) busy customer support of big vendors. If you choose the right company for your custom CRM project, you'll get a high level of support. Your developers will help you update, improve, and adapt your CRM as needed.
You'll get complete control of your bespoke CRM solution's shelf life. You may use it as long as you see the value.
CRM application updates are not pushed onto you. Instead, you decide when you would need to update your system.
Tailor-made CRM software is scalable. As your business grows, you can add new features to support your growth and adjust CRM solutions to meet increased needs.
Custom-made CRM solutions feature increased security, better protecting your customer data against cyberattacks.
There's more employee engagement and faster adaptation because the system is tailored to their needs. They also participate in the development suggesting improvements to ensure that it is easy to use.
What to Consider Before Building a Custom CRM
When choosing a custom CRM, you're not required to have an in-house development team. Instead, you can invite external consultants and an implementation team to help build your system.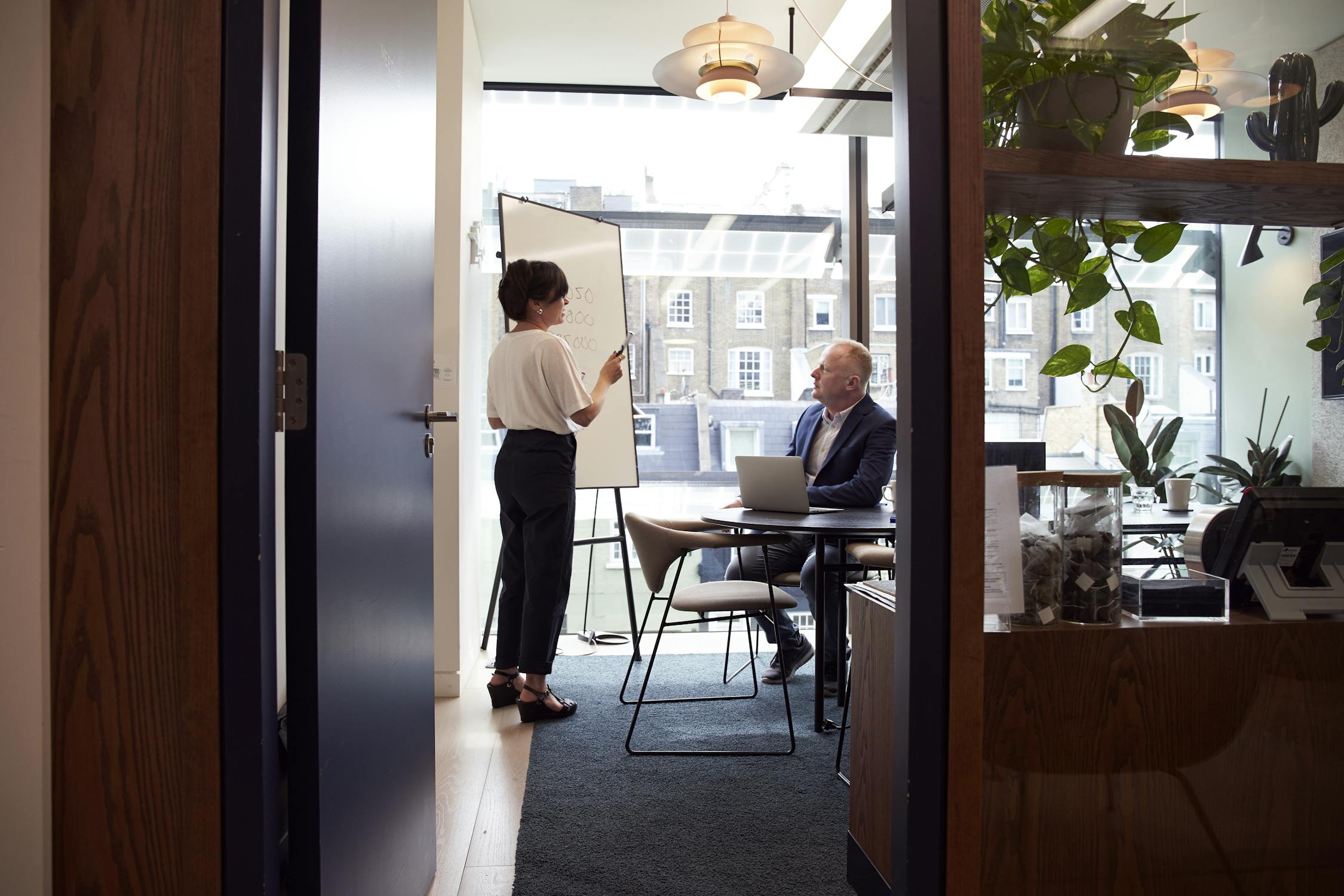 It may take longer to create and deploy a bespoke CRM system. However, you'll save time and resources later on. That's because your CRM system will be tailored to your specific needs.
As you see, custom-made CRM systems bring a lot of value, even though they are more difficult to implement initially. With a tailor-made solution, you get exactly what you want and pay for the functionality required specifically by your company.
Custom CRM Must-Haves
Convenient for End-Users. It should provide opportunities for quick and easy access to the most important documents, report generation. Users should be able to easily communicate with your company's customers and with each other directly in the system.
Scalable. This will help ensure it grows as your business evolves.
Flexible. This will allow you to change the settings for specific processes and adapt to new situations.
Third-Party Compatible. Your system should be compatible with resources such as email, accounting software, messaging services, etc.
Enhanced Security. Your future CRM will store valuable data about your company's customers, transactions, and more. As a result, you should take measures to ensure data protection.
Fits Specific Goals and Objectives. What are your exact business needs? Prioritize your needs to design the tailor-made CRM system with the optimal set of features.
Provides Specific Core CRM features. There are core functionalities that every CRM system should include: email tracking, interactions, and pipeline, sharing files, reports, and analytics are a few.
How to Start a Custom CRM Project in 8 Steps
What does it take to develop a great custom CRM system tailored just for your company?
It's important to create the ultimate CRM roadmap before you start the actual development. In this way, you'll avoid common mistakes and ensure that your new software will be simple and powerful.
Follow these steps to avoid the major pitfalls in developing custom CRM solutions.
1. Gather Initial Information
You need to define your business needs and objectives. Communicate with your employees and decision-makers to get a better idea of what kind of CRM system your company needs.
2. Brainstorm
Get your teams together and brainstorm to determine any opportunities for further improving your customer relationship. You need to layout your Needs, Wants, and Wishes. Your CRM system should cover your core needs and have room to accommodate further customizations.
3. List Key Features
Try to link every CRM feature to a direct value opportunity. Revise the list and make sure you really need all the features. This ensures that you only build what you need.
4. Define the Scope
Set specific goals that your CRM software has the potential to reach. For example, improve customer satisfaction rates, increase the efficiency of your sales representatives, establish a data warehouse, etc. This will help keep a clear picture of what success looks like for this project.
5. Outline the Technical Requirements
You need to know what's required to get each task done. You also need to address the technology stack, processes, and specific development environment. Mapping out the requirements beforehand will help you understand the scope of the project.
6. Estimate Costs
These may vary depending on complexity, urgency, and customization. You should take into account the software development costs, infrastructure, support and maintenance, training, external/internal human resources, and an approximate number of future users.
7. Develop Business Cases
Include any information about the costs of required resources and the overall duration of your project. You'll also want to specify the time necessary for implementing every outlined task.
8. Build a roll-out strategy
Every CRM project needs a roll-out strategy. This will help you deploy your new system faster and in a way that your team and customers can adjust to easily. It also helps you avoid any problems that could happen when launching a new CRM.
How to Create a CRM Team
Now it's time to create a great team that'll be responsible for implementing this future CRM project. Your team should consist of representatives from different departments. This ensures that the process will flow properly.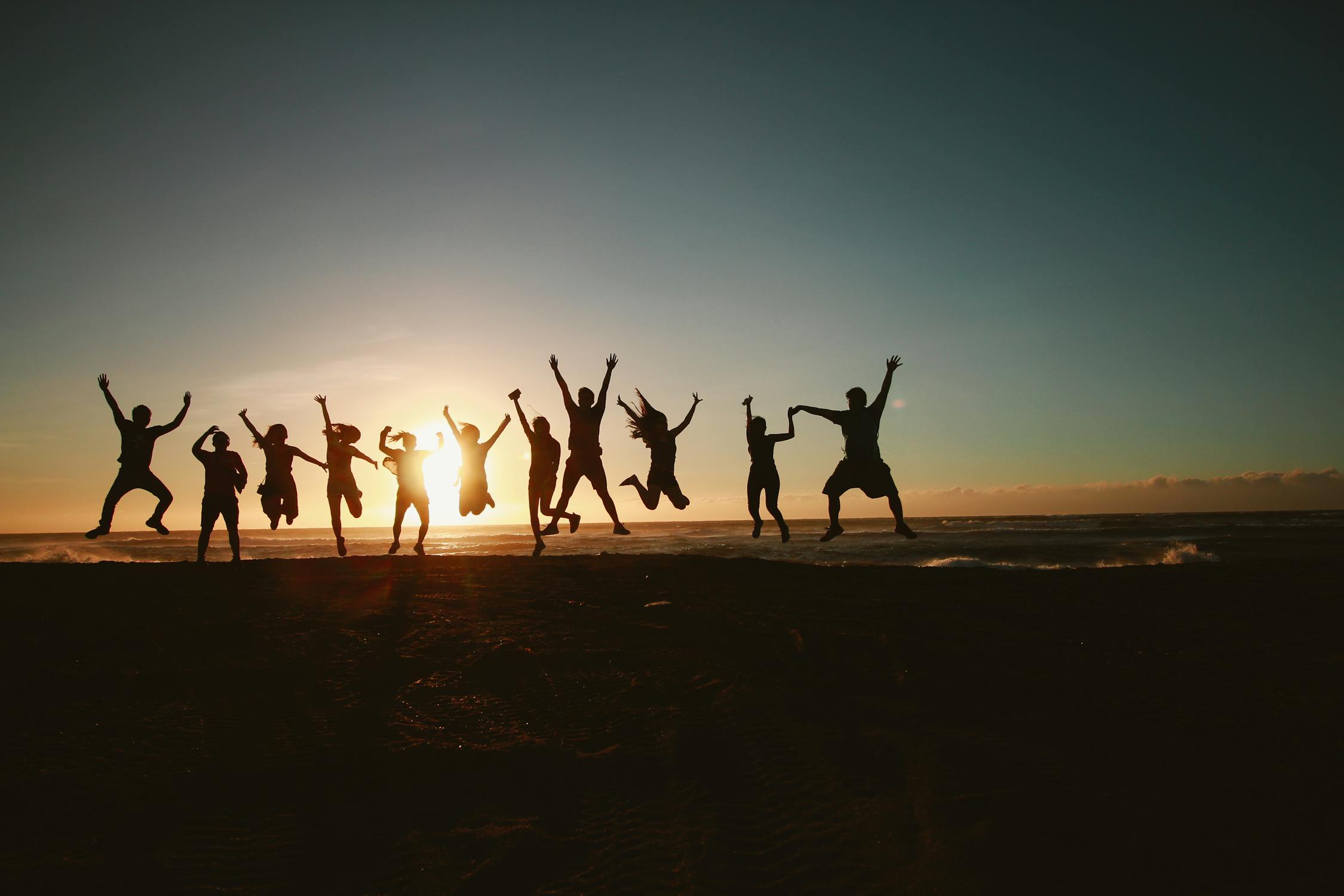 Key CRM Team Roles You Need to Assign
The CRM Project Team. This will include employees that represent all user groups such as managers, executives, operations staff, sales and marketing personnel, and other end users. They will document CRM requirements, promote the value of the new system to all users, develop a training program for employees, list user features, and help implement new developments.
The Administrator. This person will be responsible for configuring your future CRM system. The administrator will also be responsible for migrating data from other applications, managing user profiles, developing marketing campaigns, creating dashboards and reports, rolling out custom features and regular upgrades, etc.
Executives and Managers. This person will play a key role in planning the CRM project, training their team members, and defining the sales process. They will also establish rules for processes and the workflow, define requirements for dashboards and reports, etc.
End Users. These team members should be involved in the process of CRM implementation. They should also have an opportunity to provide feedback about the new software and suggest improvements. End users will participate in the training to ensure that they will be able to use the CRM system proficiently.
How Tech Consultants Can Help You
When you are starting a CRM project in your company, there are a lot of important factors to consider. To run a successful custom CRM system implementation, you need a lot of time, expertise, and hard work to create a detailed plan and gather an enthusiastic team. Otherwise, your implementation can fail.
A simple solution is to work with tech consultants with experience in creating and deploying custom CRMs for growing organizations.
See how we've helped our clients improve their businesses and get insane ROIs by checking out our case studies below.